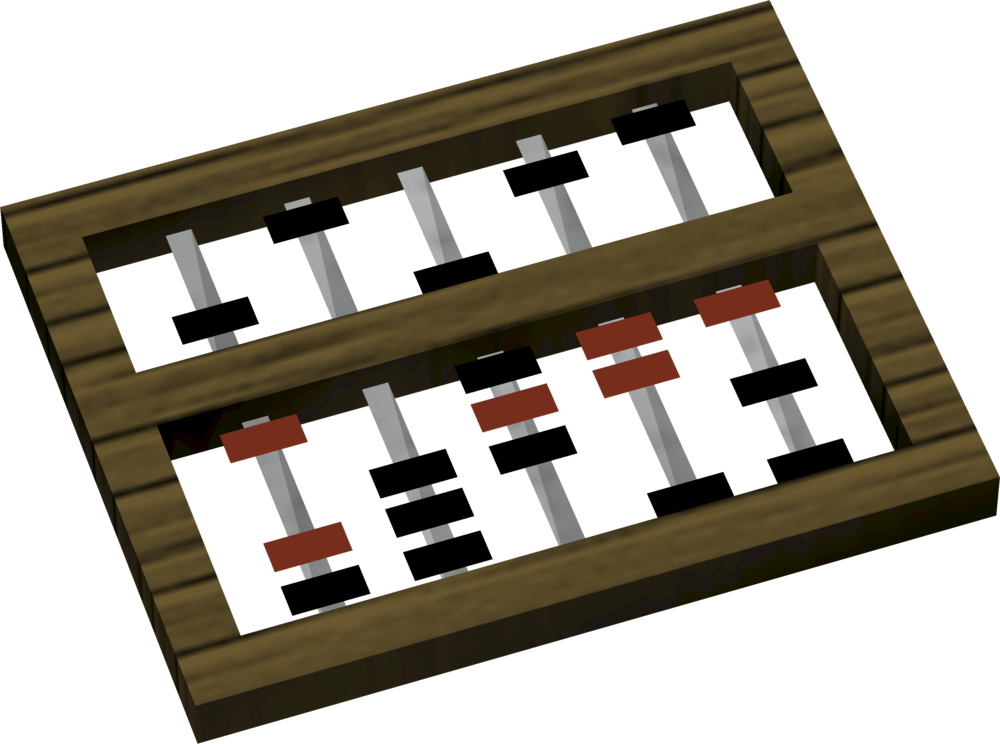 The wealth evaluator is a consumable item bought from Bonds or RuneCoins (Although not available in the Solomon's General Store) that calculates a player's overall wealth. Once purchased from the ingame Wealth evaluator interface accessed from the inventory interface, it is placed as an item in your bank which may be activated from one's inventory.
Once activated, it enables a button (

) in the inventory interface and allows unlimited use for 2 weeks (actually fourteen days after midnight (UTC) on the day of activation). This duration can be extended for each wealth evaluator bought for up to 6 months. Following an update on 27 October 2014, it can now be permanently unlocked for the cost of 3 bonds (45,539,979 coins) or rented for a period of time just like before.
Unlike other price checkers, it is not limited by 32 bit integers (2,147,483,647). It is likely that the checker uses a long, making the maximum wealth value 263-1 (9,223,372,036,854,775,807). This evaluator costs 69 RuneCoins, 63 for members.
Your wealth in the following areas is calculated:
Excluded locations
Edit
Valuation anomalies
Edit
Ad blocker interference detected!
Wikia is a free-to-use site that makes money from advertising. We have a modified experience for viewers using ad blockers

Wikia is not accessible if you've made further modifications. Remove the custom ad blocker rule(s) and the page will load as expected.