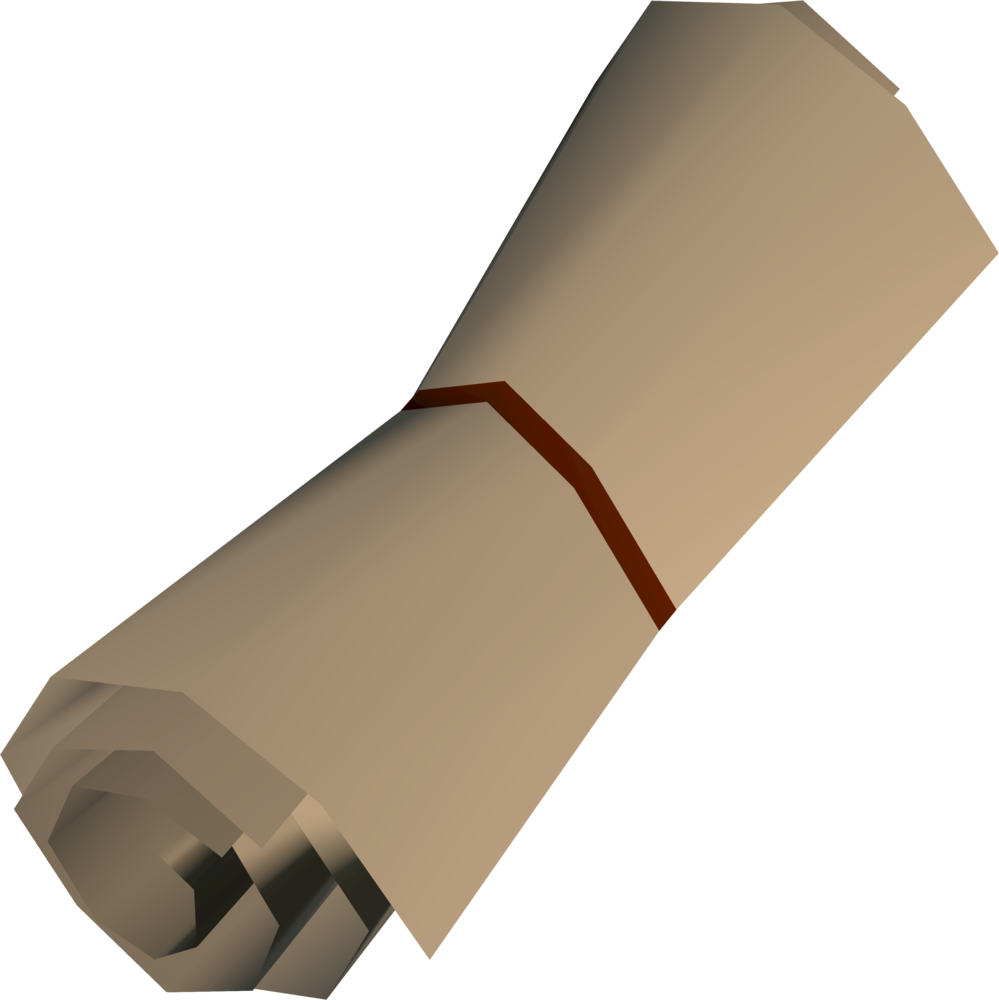 The war map shows the location and status of all the locations involved in the conflict between Armadyl and Bandos. It is obtained from the main war map in the camp of either faction and clicking on the obtain copy button.
The map shows every site utilised during the world event. Sites are labelled displaying either Armadyl or Bandos's symbol depending on which faction occupies that site. If neither faction occupies the site, it will appear as a blue marker on the map. Yellow circles around a site's indicator signals that a caravan is currently at that location or heading toward it.
Teleporting with the map is only available if the player is in their faction's camp and if the desired site is controlled by their faction. This lack of functionality causes faction tokens to be more useful as they provide the same abilities while being equippable.
Originally, it was impossible to store this item in your bank; however with the 2013 Christmas event update, a change was made which now allows this.
The war map looks almost, if not exactly like the Newcomer's map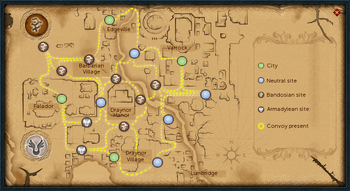 NPCs

| | |
| --- | --- |
| Armadyleans | |
| Bandosians | |
| Others | |

Combatants

| | |
| --- | --- |
| Armadyleans | |
| Bandosians | |
| Random events | |

Wisps
Warpriest armour
Tokens
Overrides

| | |
| --- | --- |
| Armadylean | |
| Bandosian | |
| Titles | |

Emotes
Other items
Locations
Ad blocker interference detected!
Wikia is a free-to-use site that makes money from advertising. We have a modified experience for viewers using ad blockers

Wikia is not accessible if you've made further modifications. Remove the custom ad blocker rule(s) and the page will load as expected.