The venom shot scroll enables the use of the Venom shot special move for the Spirit scorpion familiar. Venom shot scrolls are made by using Spirit scorpion pouches on a Summoning obelisk, providing 0.1 Summoning experience and 10 Venom shot scrolls. If the Voice of Seren is active in the Amlodd District in Prifddinas, using the Prifddinas obelisk will give 12 scrolls per pouch.
71

Create XP
0.9
Use XP
0.9
Points
6
Shard return
Bogrog
3 (

75

)
Amlodd
3.3 (

82.5

)
Level
26
Pouch to scrolls
Pouch
Profit (VoS)

-324


(

-182

)
Venom shot
Edit
Venom shot is the special move of the Spirit scorpion. When activated, it gives a player weapon poison for 30 seconds.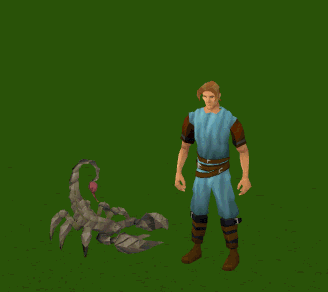 Disassembly
Edit
Regular familiar scrolls

Gold charm
Green charm
Crimson charm
 Venom shot
 Fireball assault
 Vampyre touch
 Insane ferocity
 Evil flames
 Immense heat
 Blood drain
 Dust cloud
 Ophidian incubation
 Poisonous blast
 Famine
 Rise from the ashes
 Crushing claw
 Mantis strike
 Deadly claw
 Ring of fire
 Spike shot
 Swamp plague
 Magic focus
 Iron within
 Winter storage
 Mammoth feast
 Steel of legends
Blue charm
Elder charm
 Siphon self
 Annihilate
Other
 Fetch casket
 Clay deposit
 Ghastly request
Dungeoneering familiar scrolls

Sundering strike
Poisonous shot
Aptitude
Glimmer of light
Snaring wave
Second wind
Ad blocker interference detected!
Wikia is a free-to-use site that makes money from advertising. We have a modified experience for viewers using ad blockers

Wikia is not accessible if you've made further modifications. Remove the custom ad blocker rule(s) and the page will load as expected.