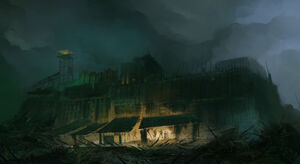 Valley of the Dead was a proposed new PvP based minigame that was announced at RuneFest 3 as an upcoming update for 2014. It was to feature Battle Royale/Hunger Games style gameplay of survival of the fittest. The minigame concept was scrapped and its basic ideas were incorporated into Ironman Mode and DarkScape.
Ad blocker interference detected!
Wikia is a free-to-use site that makes money from advertising. We have a modified experience for viewers using ad blockers

Wikia is not accessible if you've made further modifications. Remove the custom ad blocker rule(s) and the page will load as expected.