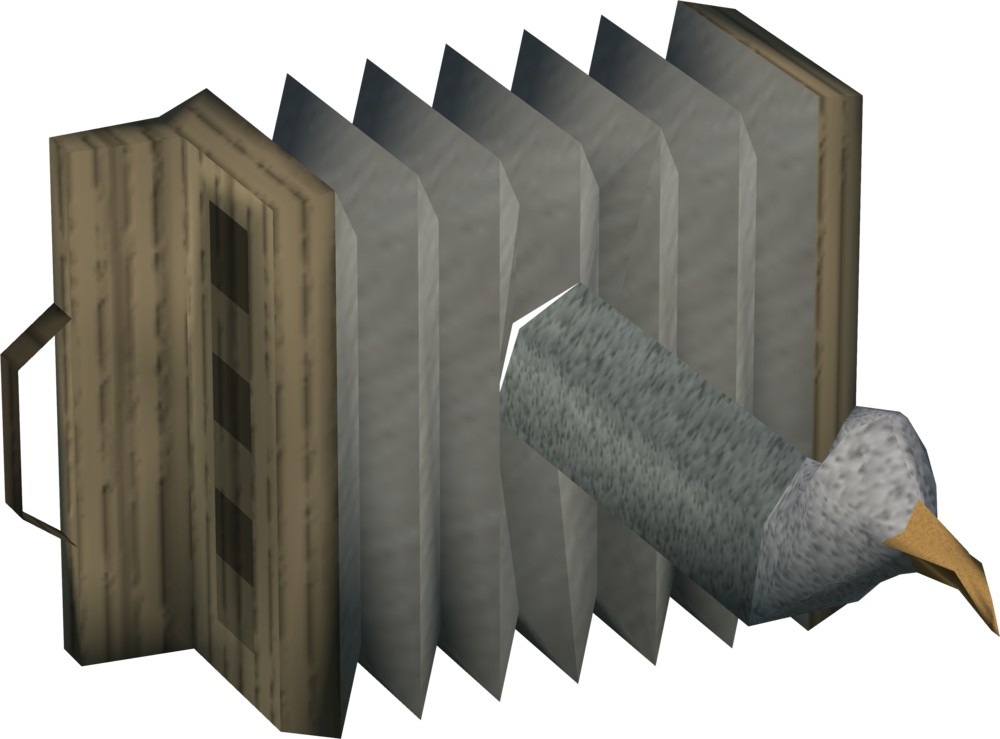 Vacuum pump and gull is made during the Rocking Out quest. When a seagull is caught and trapped within the Vacuum pump, it becomes Vacuum pump and gull.
During the events of A Clockwork Syringe, it turns out that the seagull is in fact Baron von Hattenkrapper.
When played: "Hilarious as that would no doubt be, you'd have to get another seagull, so it's not worth the effort."
The vacuum pump weighs 4 kg, and with the gull it weighs 8 kg. This implies that the seagull lodged in the pipe weighs 4 kg.
Part 5 of the Pirate quest series
NPCs
Enemies
Items

Braindeath's task
Bill Teach's task
Brass Hand Harry's task
Frank's task
Izzy's task
Obtainable after quest

Locations
Music
Miscellaneous
Ad blocker interference detected!
Wikia is a free-to-use site that makes money from advertising. We have a modified experience for viewers using ad blockers

Wikia is not accessible if you've made further modifications. Remove the custom ad blocker rule(s) and the page will load as expected.