?--Iiii I I I 04:51, January 10, 2012 (UTC)
!--

Iiii I I I

04:56, January 10, 2012 (UTC)

idunno whaddayouwantado --

Iiii I I I

04:58, January 10, 2012 (UTC)

fuck me in the ass--

Iiii I I I

05:01, January 10, 2012 (UTC)

harder--

Iiii I I I

05:11, January 10, 2012 (UTC)

maximum hardness--

Iiii I I I

05:24, January 10, 2012 (UTC)
Not required... customary. νοοοβBLUEFIRE change this signature! 18:44, January 29, 2012 (UTC)
Am I really the first person that messaged you in 19 days? Wow

νοοοβ

BLUE

FIRE

change this signature! 18:45, January 29, 2012 (UTC)
Banned from Chat
Edit

 Hello, Walrus068. You have been banned from the wiki's on-site chat for breaching the chat rules, which can be found here. Additional details about the ban may be found at the RuneScape:Chat/Bans page. To appeal, contact the banning Chat Moderator or reply here on your talk page.

Ciphrius Kane

02:12, January 30, 2012 (UTC)
Cockroach soldier
Edit
Dragon boots are not on the rare drop table.

AnselaJonla

17:38, March 11, 2012 (UTC)
They don't. Dragon boots are only dropped by spiritual mages in the God Wars Dungeon. AnselaJonla 17:40, March 11, 2012 (UTC)
Vandalism
Edit
Why did you say my edits were vandalism? I was updating the prices so my money making page and skill calculator page were more up to date. Cool12309 17:16, March 25, 2012 (UTC)

 You have been temporarily blocked from editing for vandalism of RuneScape Wiki. Page blanking, addition of random text, spam or disinformation, privacy violations, and repeated and blatant policy violations are considered vandalism. To determine the block length, please check your block log. If you wish to make useful contributions, you may come back after the block expires. Suppa chuppa T C CVRC 19:28, April 1, 2012 (UTC)
nou. I blocked you. Suppa chuppa T C CVRC 19:30, April 1, 2012 (UTC)

k Suppa chuppa T C CVRC 19:31, April 1, 2012 (UTC)
wher u go walros? Ronan Talk 17:16, May 8, 2012 (UTC)
JOEYTJE50TALK  15:52, July 5, 2012 (UTC)
You're gonna be in a quest
Edit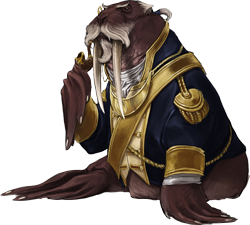 Coelacanth0794 Talk

17:45, August 3, 2012 (UTC)
So how does the fame feel? Coelacanth0794 Talk 00:42, August 8, 2012 (UTC)
are you doing Suppa chuppa T C CVRC 17:36, May 12, 2013 (UTC)
Where were you the last like year? Suppa chuppa T C CVRC 17:40, May 12, 2013 (UTC)

Weak. Are you 15 yet? Suppa chuppa T C CVRC 17:41, May 12, 2013 (UTC)

lol, so you coming back? Suppa chuppa T C CVRC 17:43, May 12, 2013 (UTC)

noob, you better come back. Suppa chuppa T C CVRC 17:45, May 12, 2013 (UTC)
I need someone to beat me on reverts Suppa chuppa T C CVRC 17:46, May 12, 2013 (UTC)

K, I'mma hold you to that. Suppa chuppa T C CVRC 17:52, May 12, 2013 (UTC)