If you feel like spamming me, please go to my Spam Page!
Welcome to the Wiki!
Edit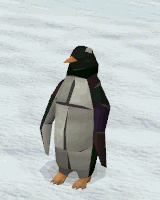 Hi there, Ryan Baker, and welcome to the Runescape Wiki!


Here are a few useful links to help out new editors such as yourself:

If you need any help, feel free to ask questions on any editor's talk page.
Please sign your name on talk pages by using four tildes (~~~~), or by using the sign button:

as it lets other editors know who's posted which comments by producing your username, date, and your talk page.

Again, welcome!

Sincerely,
>>>✯Talk✯HS✯Chat✯<<< 02:57, August 14, 2012 (UTC)!
Join/quit spam
Edit

 Hello, Ryan Baker. You are currently disconnecting and reconnecting to the wiki's on-site chat frequently, causing several join and leave messages to appear. To fix this problem, you can try refreshing the page and checking your connection. Thank you. Hair 21:56, April 24, 2012 (UTC)
Your signature
Edit
Please follow the instructions on RS:SIG#Setting up your signature to make your signature work correctly. Your signature currently pastes all code directly to the page, instead of putting the signature translcusion there. That makes maintenance a lot harder (you'd have to edit every page you posted something on, while if would only require one edit if you have it as a template. If you have any questions on how to set up your signature correctly, just ask me on my talk page or in the wiki chat. JOEYTJE50TALK  10:38, June 19, 2012 (UTC)
stop for a second and check Special:Chat please. JOEYTJE50TALK  17:26, July 8, 2012 (UTC)
Personal Image
Edit

Hello. An image that you have uploaded appears to be personal. Personal files should not be hosted on the RuneScape Wiki (see RS:NOT#HOST). If you want to add a picture of your RuneScape character, or any other media that doesn't fit in an article, you may upload it on an image hosting site, such as Photobucket, ImageShack, or Imgur. If you need more details feel free to ask any question you have on my talk page.

AnselaJonla

00:33, July 9, 2012 (UTC)
Continuing to upload in disregard for the images policy will result in a temporary block. Please head this warning. Ryan PM 00:49, July 9, 2012 (UTC)
I'm sorry, I wasn't aware that if you uploaded something to a slider, it'd be uploaded to the images database. I'm very new at editing in all forms and will not be trying anything to do with sliders for a long time. I apologize for inconvenience I have caused and will try to see to it that such an incident does not happen again.
>>>✯Talk✯HS✯Chat✯<<< 01:02, July 9, 2012 (UTC)
Pinged Nana! Muud

Talk to me! | Sign me! | MuudyBot!
Contributions! | Edits! 19:26, July 30, 2012 (UTC)
God capes
Edit
Hi Ryan. Do you want to trans God Capes? If so, I'll upload to imgur and u can upload transed. Muud

Talk to me! | Sign me! | MuudyBot!
Contributions! | Edits! 21:43, September 7, 2012 (UTC)

Cblair91

(9 more options) ▸ Choose OptionUser Cblair91Talk to Cblair91Contributions Cblair91Achievements Cblair91Sandbox Cblair91Slayer LogSqueel of Fortune LogDaily Challenge LogMy Pages 20:29, November 21, 2012 (UTC)
Happy Turkey Day
Edit