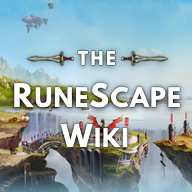 Hello, RSC Bell, and welcome to the RuneScape Wiki!
Thank you for taking an interest in our wiki. If you have any trouble or need help, feel free to ask questions on my talk page or any other editor's talk page. Also, you could look at a help page or shout out on the local forums. We hope you like it here and decide to stay!
Here are a few pages to help out new editors such as yourself:
Please sign your name on talk pages by using four tildes (~~~~) or use the "sign" button (

) above the edit box. This will automatically produce your name and the date. Signing your comments is important, as it lets other editors know who has posted which comments.
Again, welcome! —
Evil1888 Talk A's L
06:38, July 11, 2010 (UTC)
Please use .png images. Thank you.
Evil1888 Talk A's L
22:47, November 22, 2010 (UTC)
A friendly reminder...
Edit
Please remember to sign your name on talk pages by typing ~~~~ after the end of your comments. Thank you for your time. http://s602.photobucket.com/albums/tt101/Twigy_tag1/Sullivan-1.jpg N7 Elite (Ready to talk now?) 02:08, November 25, 2010 (UTC)
Scroll of cleansing
Edit
Hi RSC Bell, I saw you included the guam potion (unf) in the list of items which are not affected by the Scroll of cleansing. Are you sure about this? What about other unfinished pots? I would check it myself, but I can't since i haven't purchased the ability yet...

‎Dimchordtalk

11:53, May 27, 2011 (UTC)