Emosewa era sbarc mieh
WHAR IT GO
Edit
¯\_(ツ)_/¯

 Archmage Elune  TalkHS

fetus is my son and I love him. 18:26, May 3, 2015 (UTC)
You miss me
Edit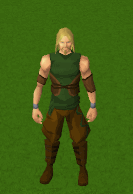 --Henneyj 00:51, May 26, 2015 (UTC)
reminded me of you
Edit
http://40.media.tumblr.com/71cf530bac5b72147d37ecc84d92b7d7/tumblr_n6cjzmhlFc1qdvtb6o1_1280.png
--Jlun2 (talk) 19:58, September 5, 2015 (UTC)
no idea it could be so ugly lol ily tho loon

 ThePsionic 

18:00, October 7, 2015 (UTC)
disassemble notes
Edit
It's spelled as "Dextrous" in game for some reason, so we're using that. Also the XP for some reason isn't always a full number, so you should probably check the "Make X progress window" for decimal precision. :P --Jlun2 (talk) 01:51, January 28, 2016 (UTC)
Disassembly
Edit
Can you use 'Disassembly' as a header rather than 'Dismantle' when using the template, as per RuneScape:Style guide/Invention? I've changed your previous edits. Thank you!
22:45, January 28, 2016 (UTC)
Redirects
Edit
If we don't make a redirect for the most popular redlinked search term, a wiki cc injoke doesn't deserve one either. Personally, I feel that redirects fall under PDDA. If you disagree with that, please take it to Yew Grove instead of making a "Panjy" redirect for a third time.

AnselaJonla

15:04, June 4, 2016 (UTC)
I was told you might appriciate this
Edit