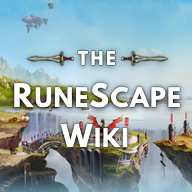 Hello, IGaveUpCrackForThis, and welcome to the RuneScape Wiki! Here are a few pages that you might find helpful:
If you have any trouble or need help, feel free to ask questions on my talk page or any other editor's talk page. We hope you like it here and decide to stay!
Please stop uploading duplicate images of the fallen rocks. We don't need a picture of every single rock at every single location. Your images are being deleted on sight, and they're just wasting our time. --Andorin (Talk) (Contribs) 21:07, July 2, 2011 (UTC)
I just saw a new image loaded to the Grand Exchange page, so I figured it would be alright since it was something new to Falador.