Hello God of the Forge, and welcome to the
RuneScape
Wiki!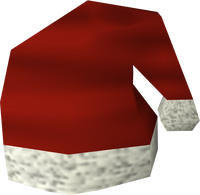 We are glad you took interest in our wiki. If you have any questions, doubts or having trouble, you can ask them in
my talk page
, any editor's talk page or you can take a look at the
help page
. We will happily answer them.
Remember to sign your name on talk pages by using four tildes (~~~~) or use the "sign" button (

) above the edit box. This will automatically produce your name and the date. Signing your comments is important, as it lets other editors know who has posted which comments.
Again, welcome! —
Jr Mime
(
talk
) 02:11, December 10, 2012 (UTC)
Personal Image
Edit

Hello. An image that you have uploaded appears to be personal. Personal files should not be hosted on the RuneScape Wiki (see RS:NOT#HOST). If you want to add a picture of your RuneScape character, or any other media that doesn't fit in an article, you may upload it on an image hosting site, such as Photobucket, ImageShack, or Imgur. If you need more details feel free to ask any question you have on my talk page. Haidro (talk) 05:45, December 26, 2012 (UTC)
User profile
Edit
Need some help with your user profile?

Love,

MaceyPants

05:30, December 31, 2012 (UT
Signiture Request
Edit
This link is a signature requester, you tell them what you want and they will make it for you.
Love,

MaceyPants

03:00, January 1, 2013 (UTC)
Not the best
Edit
I had This Admin make my signature for me. I am sure he will help you.
Love,

MaceyPants

23:35, January 1, 2013 (UTC)
Verac's helm
Edit
Sigh. Please read what it says on RuneScape Wiki about the known bug with the armour values. The guide is correct, your tooltip is wrong. To see the proper armour value, equip only that item and view it in the equipped item stats screen.

AnselaJonla

03:47, January 19, 2013 (UTC)
Template:Userbox
Edit
Hi there. The template you created wasn't satisfactory, as it seemed to be for personal use, and was therefor deleted. If you have any further questions for why it was deleted, don't hesitate to leave a message on my talk page. Thanks. Hair 04:21, January 24, 2013 (UTC)