əʍsℲ
From the RuneScape Wiki, the wiki for all things RuneScape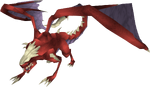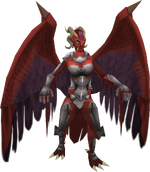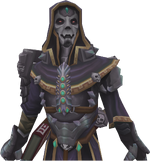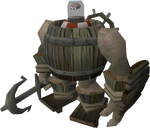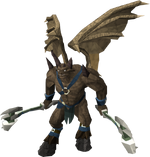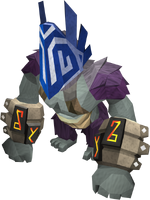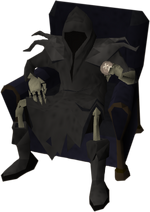 @@@ -- Neitiznot ▸ Choose OptionMy userpage Talk to me! Rage Spam goes hereSign here! Nay, 'tiz bot! 19:45, May 1, 2013 (UTC)
-- Neitiznot ▸ Choose OptionMy userpage Talk to me! Rage Spam goes hereSign here! Nay, 'tiz bot! 19:09, May 2, 2013 (UTC)
[edit]
Orb Martin the Master Gardener
Hello Fswe, my sources are saying that Martin the gardener had a hidden update sometime ago to update his body head to match his chathead, just pointing out :p p.s orb Mama Have a good day, Zoli Ben
[edit]
y u do that
y u no accept transl. MolManFsw1 19:10, May 4, 2013 (UTC)
[edit]
re:podomatic
{{atl podcast|1}} will produce a straight url for your needs, whether it be references, templates or links. Like so: http://fansites.podomatic.com/entry/2013-05-02T13_44_25-07_00. Just needs updating every time we get a new podcast, so we can bug Tyler

Cåm 23:37, 4 May 2013 (UTC)
[edit]
RE: Chat
Then you shouldn't spam chat, as that's a bannable offense and you know it.
12:23, May 6, 2013 (UTC)
[edit]
Re:SoF
The way I looked at it was that limited is for things that have either been removed or were added onto the SoF for a week or so with the removal date announced in the news post. I could be wrong though. And I'll add the sombrero into the headgear section, as it's not a luchador mask.

AnselaJonla

12:39, May 6, 2013 (UTC)
[edit]
Y no log in nub
If you log in now I'll make random lore clan event.

Hallowlandtalk

18:45, May 8, 2013 (UTC)
Hi Fswe1, it's AquaMage2459 about those quests I mentioned about earlier this day (okay, it's debatable whetever you still consider this 'today' or not, as I'm not sure where you live, so the time may be different. But I hope you will like these ideas.
1. 'RuneScape novels' quest
I haven't given much thought to this quest, but anyway, here I go.
So basically, the story starts with Doric's business been sabotaged by a mysterious organization, going as far as trying to assasinate him. From this point you start the quest, as the Adventurer, Doric and Boric start to follow the clues why he was tried to be killed, and they discover that it has something to do with the heroes of the novels: Kara-Meir, Gar'rth, Theodore, Castimir and Arisha. Since Arisha is nowhere to be found and people in Asgarnia and Misthalin that have been in touch with them can't help or can do very little, Adventurer, Doric and Boric will be forced to take the matters into their own hands, as they travel to Ardougne to get in touch with the group after years. It turns out that they are in grave danger as well, and that their past still haunts them; check the thread 'The Signature Questers' by Soraz Drakyl to get the idea what they have had to go through these five years (16-17-598-64028100).
And indeed, they are in grave danger: Jerrod has escaped his prison and is seeking for revenge and is working with most, if not with all the antagonists/antagonistic organizations from the book series to get rid of them in the most satisfying way possible. Even the gods (namely Zamorak and Saradomin) want to get their hands onto these misfits ever since the end of the war for varying reasons, and as Guthix is dead and edicts are gone, there isn't much that can stop them. The group has very few people to turn into, and even they may not be able to help in time. And indeed, the moment comes when the heroes are accused from crimes they didn't commit, and pretty much powerless now. And that's where the Adventurer comes in: to put it short, we have to get rid of those who are trying to destroy them, clear their reputation and help them earn their happy ending. 
2. 'Armies of Gielinor' quest
Plotline: If your familiar with Armies of Gielinor, you know that there are plenty of characters in the game that are supposedly long dead. But what this isn't the case? What if one or more of these warriors have managed to find a way to survive for over two millenia to this day, so that it could return once again to finish the war interrupted by Guthix's edicts? That's exactly what's happening in this quest. Pazuzu, a very controversial, destructive and potentially dangerous and insane pyrelord general, was imprisoned into the crust of Gielinor by Guthix himself immediately after his return. Since his imprisonment, Pazuzu has clawed his way from the crust of Gielinor to the center of the Wilderness Volcano, in order to release himself once the Edicts go down. Now that Guthix is dead, Pazuzu can release himself to continue his warmongering and scortching the lands with his pyrelord flames... or so he thought. Due to his imprisonment by the Edicts and the effect of floating for over two millenia in magma, he has lost or doesn't have control of most of his powers (or simply the ability to generate immensive amounts of heat aren't useful when trying to escape from magma) and can't do anything but try to manipulate people with his demon magicks to perform a magic ritual to free him.
However, this doesn't go unnoticed by multiple powerful individuals. The Saradominist Secret Order, in which Grüfeld Bach belongs, have noticed the disturbance caused by Pazuzu in the Wilderness, and are preparing to defeat him for good. However, since Pazuzu is even in his weakened state capable of bringing down entire armies with his firestorms, they need reinforcements. Those come in the form of Varrock Palace Secret Guard, the White Knights, Temple Knights and the Army of Saradomin, commanded by Commander Zilyana, Bree, Growler, Starlight and Brother Constantius, brought back from the dead as a spiritual warrior. They all want to kill Pazuzu, in order to pay from all the bloodshed and crimes he caused during the God Wars. However, the Temple Knights also want to gather Pazuzu's power, as well as knowledge and information in order to use it against those opposing Saradomin. Commander Zilyana also wants to pay the favour of being saved by Saradomin, by killing the dangerous demon by herself.
The Saradominists are also supported by Guthixian forces, consisting of Guardians of Guthix, Quercus and moss giants, who work with them so that Wilderness and Gielinor wouldn't be damaged by his flames anymore; Armadylian forces consisting of Kree'Arra, his aviantese and Guardians of Armadyl who want to stop Pazuzu from reigning damage and to be judged by his warcrimes in court by Armadyl: and Saradominsts/Armadylean Warbands, who do it just because of faith, wealth and power.
On the other hand, Zamorakians aren't behind either. K'ril Tsutsaroth, Army of Zamorak, Zamorakian demon bosses and Zamorakian Warbands want to release Pazuzu in order to bring him back as one of his bodyguards and in order to bring a good servant of Zamorak back. The Vacu, worshippers of Pazuzu and the ones initiating the ritual in the first place, want to bring Pazuzu to his former glory and worship and serve him as their lord, but work with the forces mentioned above. Black Knights and the Dark Warriors want to release Pazuzu in order to persuade him to attack against their enemies, the White Knights and the Temple Knights at Asgarnia. Zamorak Magical Institute and Dagon'hai want to learn from Pazuzu about the arcane secrets this demon hosts, and afterwards persuade him to assault Varrock and to finish what Delrith was tasked for: burning the town to grund zero.
Ultimately, the forces meet at the Wilderness Volcano after multiple battles against during the way there, where the Vacu and Zamorakians are already waiting: they made it first there, and have formed a massive army using the creatures of the Wilderness. This leads to the final battle, in which the player is forced to pick a side: Zamorakians who want to resurrect Pazuzu, or Sara/Arma/Guthix pact who want to kill Pazuzu. Of course, as the battle continues, Zarosians and Bandosians join as well, and the pact between Saradominists, Armadylians and Guthixians start to break, ultimately leading to a huge battle with multiple forces fighting over Pazuzu, forcing the player to pick from one of the six sides.
Zarosian demons and Zarosians in general want to kill Pazuzu in order to vengeance his betrayal over their Empty Lord dirng the Second Age. General Graardor and the Army of Bandos wants to kill Pazuzu for the sake of eliminating a potential opponent and because Big High War God says so. They also work with Bandosian warbands.
NPC player killers are thrown into the mix for some fourth-wall-leaning humour and possible opponents against everyone (or just the player). Chaos elemental can also appear, after all, during the battle, it'll be chaotic down there and a twisting chaos cloud won't make things much worse, but it's appreance can make things more interesting as an outside hazard and possibly also as an 'ally' to one of the sides.
The battle ends with Pazuzu being resurrected no matter what side player chooses, but instead of joining with K'ril Tsutsaroth and the rest of the Zamorakians, Pazuzu defeats K'ril and his bodyguards in combat in seconds: you see, Pazuzu has lost his faith in Zamorak after waiting for a responce for centuries while in horrible pains. After this, Pazuzu demonstrates his power even further by creating an army of his own,consisting of fire/lava creatures and some Zamorakians who jumped on his side. He claims that his dream has been to set Gielinor in flames ever since he arrived at Second Age, and that he won't stop until the world is nothing but ashes. Needless to say, all sides will join to kill Pazuzu, and you will be the one to kill hin in a tough boss battle.
What happens to Pazuzu after his defeat is not sure. Maybe it's like in the Void Stares Back, in which you can choose from different punishments; or maybe a god will make the final blow; or Pazuzu will be captured by a late arrival (Sliske, for example). Anyway, his threat has been eliminated, and you'll be rewarded from you efforts. Your decitions during the quest would affect the future gameplay in a way or another.
Possible rewards from the quest:
More demon-slayer gear (weapons, like bows & 2h crossbows and accessories, like capes, rings and amulets)
New god-styled armour & weapons
Upgrade to Darklight (Shadowlight?)
More rewards to Wilderness Warbands & more God Warbands (Zarosian side)
Cosmetic outfits
* Legs to god's gifts set
* Kril's, Kree'Arra's & Graardor's Gifts
New content to Wilderness (perhaps as a post-quest D&D/skilling/combat area?)
Armour/weapons based into whatever Pazuzu is using (claws, perhaps?)
84.249.247.104 20:45, May 8, 2013 (UTC)AquaMage2459
[edit]
S:C spam
Don't do that again. Not even when everyone's away. JOEYTJE50TALK  15:39, May 9, 2013 (UTC)
[edit]
mess up?
you were saying? Cåm 00:25, 12 May 2013 (UTC)
[edit]
Vandalism Warning
Just kidding. Dat .gif, hahaha! Alchez 08:09, May 12, 2013 (UTC)
I don't think i was married to that one. I was married to helm, and before that, chicken7. But anyway hia RDIGXY

rwojy 13:38, May 12, 2013 (UTC)
[edit]
RE:Third
Thanks, but it was just about as easy as adding transparency to inventory icons. ;3=


18:59, May 13, 2013 (UTC)
In the future, but for now it's fine... If you want bigger files, you better add the transl. MolManFsw1 18:39, May 15, 2013 (UTC)
[edit]
RE:Tokkul

Tokkul is untradable you noob. Anyway, I'm gonna put a list here of places I'm going to force you to go and summon our favourite little ga'al, yay!
A Dominion Tower fight with Nomad
A fight with the TokTz-Ket-Dill
Next to Kharshai
Next to Azzanadra
At the Cosmic Altar (on an invisible bridge, yay Ga'al in space!)
In the Spirit Realm
Inside the KGP base on the Iceberg (in a penguin suit, of course)
And finally on Ape Atoll as a Monkey.
You can also optionally summon it the following places:
Inside the Ancient Prison, in Nex's chamber.
The Lair of the Kalphite King.
This will be so much FUN.
Yours faithfully,
Mod Stu
Wahisietel (Talk)
18:52, May 15, 2013 (UTC)
lol, kk, enjoy the challenges then ;)
btw, if you sell stuff to the shops.. there is a way to get tokkul, so indirectly you can trade it. . Yours, . AddictEnkidu Talk . 14:05, May 16, 2013 (UTC)
[edit]
Challem
Has it been confirmed?? I didn't have the time to listen to the Above the Lore podcast yet. . Yours,

. AddictEnkidu Talk .

12:47, May 18, 2013 (UTC)
[edit]
Jas'gender
Yeah, I looked it up, you were correct. Never heard of it before, hence my bafflement :P . Yours,

. AddictEnkidu Talk .

12:52, May 19, 2013 (UTC)
Come in chat ASAP. Something I want to show you.

It's Cook's afterbirth day! 02:57, May 20, 2013 (UTC)
[edit]
Re: Subject/headline
I'm sure Bassica Prime would be content with the honourable mention, however I'm afraid such an empty complaint will fall to deaf ears. Regards, IP83.101.44.209 (talk) 19:11, May 20, 2013 (UTC)