Archives
1
()
2
()
3
()
4
()
5
()
6
()
7
This is the talk page for AnselaJonla. Please direct any spam to this dude. Please send any ponies to this nub.
The use of a spellchecker and proper grammar before leaving messages on this page is greatly appreciated.
New conversations that lack a header will be given one by me. You may not like my headers, however you will have lost the right to pick your own. This can be avoided by giving your conversation a header yourself. Headers should be short and succint; blathery ones may be shortened to something that doesn't take up several lines on the contents table.
If you must insist on doing First/Second/Third etc immediately upon my archiving this page, please do indicate whether you prefer Blake, Tennyson, Coleridge, Deacon or Poe.
DO NOT CONTACT ME IN GAME IN ANY WAY TO DISCUSS WIKI MATTERS!
What exactly is the limit of RS:DDD? I'm specifically referencing to this case, where the user made 3 edits in the course of 5 minutes, and then simply aggregated the three separate messages into a single message. No discussion was lost, or even reworded; only excess signatures removed and the text merged into a single paragraph. IP83.101.44.209 (talk) 18:10, November 28, 2013 (UTC)
Surprise me. --
SpineTalk

18:47, November 28, 2013 (UTC)
Hahahah! 
Much better Italay90 (talk) 19:30, November 29, 2013 (UTC)
On a related matter, would this be of any use?
Fswe1 Lore project • Fun gallery
My quests • Cutscenes
21:25, November 29, 2013 (UTC)
Hi Ansela. I've blocked you for a week for user treatment policy violations. For the most part I'm talking about your interactions with Italay90 over the last couple weeks, although the recent fracas with Mol didn't help. Your comments on Italay's talk page (and about him in chat) as well as your edits interacting with his have generally been vindictive and unreasonable, with this being particularly egregious. While he's clearly not been blameless in this whole situation, you've been targeting him the same way you've targeted so many other editors in the past.
We've talked about this before, but you need to assume good faith in other users. Assume they are taking time out of their day to help our wiki, and assume that in absence of evidence to the contrary, any mistakes they've made are accidental. You can't feel personally victimized by a user whose edit isn't up to standards, and then disrespect them both to their face and behind their back. Assume good faith in others, and they will do the same for you.
Honestly, this is reaching the end of the line. If you're unable to interact with other good-faith contributors without extending them some modicum of respect, then it won't matter how great your other contributions are -- you won't be welcome here. Please take this to heart and make every effort to improve your conduct with users you are in conflict with, or avoid communicating with them at all. If there is something I or anyone else can do to assist you with this, please let me know...but the time for excuses is over.
As always, you're free to appeal the block and someone else will look at it if you think I'm being unfair.

It's Cook's afterbirth day! 05:04, November 30, 2013 (UTC)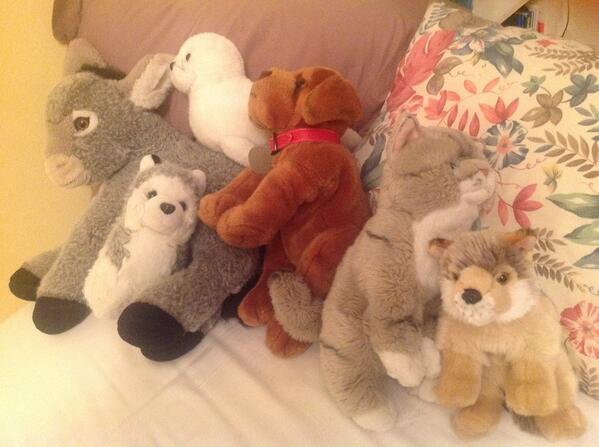 Fswe1 Lore project • Fun gallery
My quests • Cutscenes
16:37, December 1, 2013 (UTC)
For Fswe1
Edit
After gaining a foothold in the Sanguinesti Region, Lord Lowerniel Drakan continues to expand his empire to the north and west, strengthening his grip over those regions. Soon he gains control of almost the entirety of the former Hallowland, small parts of what was once Forinthry, as well as parts of the north-eastern Kharidian Desert. Over several centuries, however, the vampyric influence in these latter two locations diminishes, if not being completely lost.

AnselaJonla
17:06, December 1, 2013 (UTC)
http://www.bbc.co.uk/news/uk-scotland-25249576 Power went out just before 7 due to the surge storm. At one point the wind nearly flung me across the street when I was headed to the bus stop. If it hadn't been for hunger forcing me to go to the next town over once the storm had passed after midday, I wouldn't have left the house at all

Ciphrius Kane

02:40, December 6, 2013 (UTC)
Sorry, google was being silly :_;. It was showing results for Antonym and I didn't notice. Apologies! 

Wahisietel (Talk)
18:03, December 8, 2013 (UTC)
RE:Coincidence?
Edit
They also had an old warrior in both Doctor Who and Merlin played by the same actor, and a grouchy leader who was killed by a threat both characters underestimated

Ciphrius Kane

01:11, December 10, 2013 (UTC)
RE:Wow...
Edit
Wouldn't surprise me. After all, Cesare and Lucretia Borgia were lovers, same as Jaime and Cersei

Ciphrius Kane

20:45, December 10, 2013 (UTC)
Using Jagex's images is bad
Edit
You reverted one of my edits with this summary. Why? It's the only image we have of it atm and not having it is just detracting from the quality of the page. If you manage to find a better image, feel free to upload it.
Peloreus (talk) 02:18, December 13, 2013 (UTC)
Warpriest armour stand images
Edit
Reason: unnecessary; we didn't keep images of Sara/Zammy on the stand, so why would we keep Bandos/Arma?
Actually, we did: File:Warpriest of Saradomin armour on stand.png File:Warpriest of Zamorak armour on stand.png both used here: Battle of Lumbridge/Rewards
Besides, we won't get a pic of an actual player wearing the sets till all reward tiers unlock, and it'd be nice to have an image on the corresponding pages in the meantime.
12:44, December 13, 2013 (UTC)
Re:Answering your question
Edit
Thanks. Neitiznot ▸ Choose OptionMy userpage Talk to me! Rage Spam goes hereSign here! 12:18, December 15, 2013 (UTC)
Sacrifice
Edit
Did you even check the source I provided twice before reverting/changing this again? IP83.101.44.209 (talk) 19:14, December 15, 2013 (UTC)
RE:New parameters
Edit
I planned on entering multiple requirements as "# Skill, # Skill" (ex: "50 Attack, 50 Defence"). And if I'm being haphazard, it's because I'm going down the "What links here" page. ☙Fewfre​☎ 🔎 K​✞​20:04 Sun, 15 Dec 2013
Mistaken assumption and accusation
Edit
The thing about firelining magic logs wasn't vandalism nor a mistake. Please research your facts before you accuse me of vandalism/making mistakes.
Firelining logs takes 4 ticks per log, where as bonfiring them takes 6 ticks. You run 2 squares per tick, and you probably end up about 30 squares from a bank with firelining. So thereore is takes 127 ticks to burn a full inventory of logs by firelining, and takes 168 ticks to burn a full inventory by putting them into a bonfire. Magic logs give 303.8 exp when firelined, and 309.5 exp per log when added to the bonfire. Therefore you get 8506.4 exp per inventory fireling, and 8666 exp per inventory when adding to a bonfire. Dividing by the time it takes, you average about 66.98 exp per tick firelining and about 51.58 exp per tick adding magic logs to a bonfire. Using the given rate for the jadinko training method, you get 50 exp per tick. However, this is very much an approximation, and it assumes that one is not using an inferno adze. Even for one without an inferno adze, the aproximation is slow. So it isn't exactly clear which is faster.
However, if we assume that one uses an inferno adze, exp jumps to around 360k+ an hour, which gives us 60+ exp per tick, which is significantly better than bonfiring magic logs. 
In the future, please research your facts before you accuse me of making a mistake of vandalism.
(WoHenRe (talk) 21:06, December 18, 2013 (UTC))
Ya, the suggestion of vandalism did kinda offend me. And i probably also should have been a bit nicer in how i phrased my response.
(WoHenRe (talk) 21:16, December 19, 2013 (UTC))
RE: Heads up (Cosmetic override license)
Edit
k, thx!   az talk   13:23, December 19, 2013 (UTC)
Armadyl colours
Edit
I agree completely with you. Similar to Zaros (different methods, no empire) and Saradomin (different look) also changing slighly for this age. Armadyl has both: more orange-y phoenix look, and fight the ones that only want war, etc. Maybe... we should use a switch template for that similar to Saradomin's version?  . . . Yours,

AddictEnkidu Talk

. . 11:06, December 21, 2013 (UTC)