I play as the user Metal is me (formerly metal is me) id consider mydelf a skiller as my lowest level is 60 prayer.
There really isnt anything else to say exept i hate flower gaming as you dont do anything to earn your money when flower gaming, you just stand in a corner of the grand exchange and autotype: flaor gaym 2x bee gee ez 500k hoping that some other guy autotyping flaor gaym 2x bee gee ez 500k suddenly likes you, stops spamming and says "gl" he then proceeds to "plant a flower" in hope that it wil be a specific colour. If it doesnt turn out to be that colour you win, gongratulations you just won a "bee gee ez" by doing absolutely nothing (instead of spending hours teaming general graardor with your thrusty team ). If you loose however you rage and spam your clan chat/friends chat saying oh my god i just lost 500k beceause i planted a flower, this dude is such a scammer. The end :D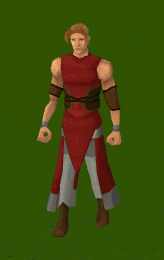 just my opinion
Also i love doing dung.
And then i got
(its a void mage hood, deal With it).
And then i got
AND THEN... i got
AND NOW... im getting

And then i got 75

for al kharid recource dungeon.
And then i got 78

going for 80 for chaotics n stuff.
got 80

14th May woot woot :3
And then you can usualy find me in daemonheim world 26 getting my chaotic rapier.
And then my goal is 65 in all skills:
Aw shet here we go 
 62
 61
 61
 63
 63
 60
 65
 65
 64

WISHLIST:
Bandos godsword.

Chaotic rapier. 90k tokens to go
in

 :
Gorgonite 2h sword.

Celestial surgebox -GOT! (got to use after 7 hours at runespan)
YOU JUST WON A FIRE ENTINGUISHER CLICK HERE TO CLAIM IT!
| | |
| --- | --- |
| Scammers | This user hates scammers, and will report such criminals on sight. |
| | |
| --- | --- |
| | This user's favourite skill is dungeoneering. |
| | |
| --- | --- |
| | This user is an organiser of the clan Kings of cookies. |
| | |
| --- | --- |
| | This user is Danish. |
| | |
| --- | --- |
| Macroers | This user hates macroers and hunts them for fun. |