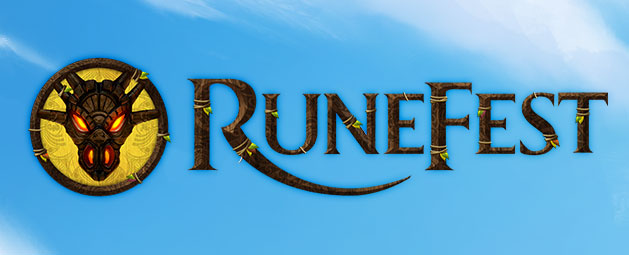 Click above to start streaming the action live from our main stage at RuneFest 2016. Remember to check the Stream chat for your chance to pick up RuneFest goodies including a version of the RuneFest Foo Lion pet.
You can also keep up-to-date with all the latest announcements and pictures from the event via RuneFest social media: Facebook, Twitter and Instagram.
---
Stream Schedule
MAIN STAGE
Events from this stage will be shown on the stream.
11:00 - 11:15 Big Kick Off
11:20 - 11:45 RuneScape's Rest of the Year
12:00 - 12:45 RuneScape Combat Showcase
13:00 - 13:45 Streamer and Video Maker Q+A
14:00 - 15:15 Old School: The Next 12 Months
15:30 - 16:30 RuneScape Reveals
16:45 - 17:15 Last Man Standing Tournament
17:30 - 19:00 The Golden Gnomes
SECOND STAGE
Events from this stage will not be shown on the stream but highlights will be uploaded to the YouTube channel in due course.
11:30 - 11:45 Idle Adventures
12:00 - 12:45 Ask the Artists
13:00 - 13:45 The Future of RuneScape Skilling
14:00 - 14:45 RuneScape Lore Corner
15:00 - 15:45 Chronicle Q+A and Card Painting
---
Happy viewing!
The RuneScape Team
Ad blocker interference detected!
Wikia is a free-to-use site that makes money from advertising. We have a modified experience for viewers using ad blockers

Wikia is not accessible if you've made further modifications. Remove the custom ad blocker rule(s) and the page will load as expected.