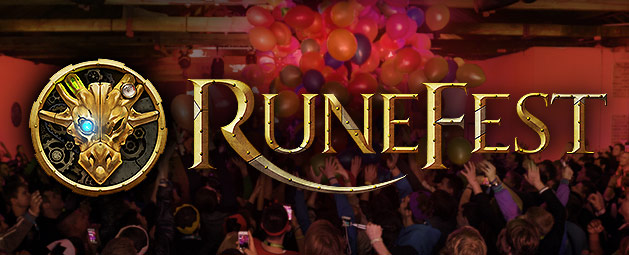 This week the BTS video is on hold. Tune in tomorrow during the RuneFest Reveals section of the RuneFest 2016 live stream for something special instead!
Here is a reminder of all the streamed events live from the main stage via the RuneScape Twitch channel:
Please note that the times below are given in BST.
11:00 - 11:15 Big Kick Off
11:20 - 11:45 RuneScape's Rest of the Year
12:00 - 12:45 RuneScape Combat Showcase
13:00 - 13:45 Streamer and Video Maker Q+A
14:00 - 15:15 Old School: The Next 12 Months
15:30 - 16:30 RuneScape Reveals
16:45 - 17:15 Last Man Standing Tournament
17:30 - 19:00 The Golden Gnomes
---
See you tomorrow for RuneFest!
The RuneScape Team
Ad blocker interference detected!
Wikia is a free-to-use site that makes money from advertising. We have a modified experience for viewers using ad blockers

Wikia is not accessible if you've made further modifications. Remove the custom ad blocker rule(s) and the page will load as expected.