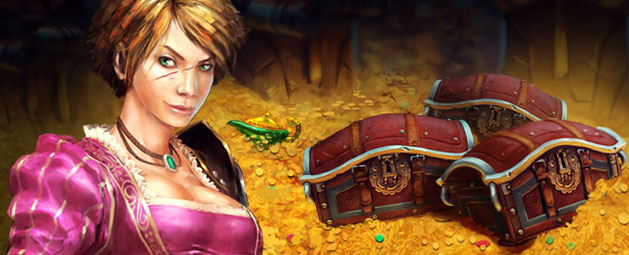 From 00:00 UTC on 20th February until 23:59 UTC on 23rd February, it's Time to Train on Treasure Hunter[help].
For this weekend only, we've cleared out the usual prize roster and packed every chest with items to help you get the most out of your skill training:
Prismatic lamps
Prismatic stars
Combat dummy crates
Dungeoneering tokens
Protean items
Portable skill stations
Skill outfit pieces
Spirit onyx
Stock up for a great Double XP Weekend full of awesome XP gains - starting 12:00 UTC on the 20th!
The RuneScape Team
---
What is Treasure Hunter?
Treasure Hunter[help] is a minigame – playable from within RuneScape - where players use Keys[help] to claim in-game items as prizes.
Playing Treasure Hunter is simple – click the treasure chest icon that pops up when you log in. If you've not played before, just follow the on-screen guide.
Everyone gets at least one Key per day, and RuneScape members get two. You can earn more Keys through playing the game[help], or stock up by redeeming Bonds.
If you'd like more, you can also
buy Keys on the website
, or by clicking 'Buy Keys' within the Treasure Hunter interface in-game.
Ad blocker interference detected!
Wikia is a free-to-use site that makes money from advertising. We have a modified experience for viewers using ad blockers

Wikia is not accessible if you've made further modifications. Remove the custom ad blocker rule(s) and the page will load as expected.