Last week we asked RuneScape's geography geniuses to tell us where five Chocatrice campaign posters had been posted around RuneScape.
Hundreds of you demonstrated your skills by correctly identifying all five locations, but with only one signed T-shirt up for grabs, we needed to randomly select a winner. And that winner is...
Magus Xerces!
Congratulations! Magus Xerces is now the proud owner of a slightly soiled (but massively signed) Chocatrice campaign T-shirt. Well done, sir; we bow to your RuneScape-based geographical knowledge.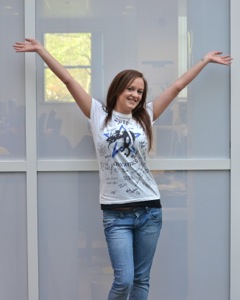 If you'd like to see whether you got the correct answers, you can find them on the competition thread.
Finally, thanks go to Gizzy Gazza and Dartron for their excellent Chocatrice poster bombing skills, and if you're waiting to see who won the most epic Easter battle of all time - Chocatrice or Evil Chicken - all will be revealed very soon!
Paul M
RuneScape Geographer and Keeper of T-shirts
Ad blocker interference detected!
Wikia is a free-to-use site that makes money from advertising. We have a modified experience for viewers using ad blockers

Wikia is not accessible if you've made further modifications. Remove the custom ad blocker rule(s) and the page will load as expected.