Over the last couple of weeks, Excl has been sharing his extensive video making knowledge in a series of short Top Tip videos and today we bring you the final instalment – "Advanced Tips" and "What Not to Do". With this full complement of tip videos you are now fully equipped to produce video magic.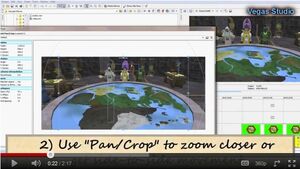 Whether you use your new found skills to make a wedding video with a difference or to get involved with this year's Golden Gnome Video Awards is up to you. Only the latter gives you the chance to receive the adulation of millions and fly into RuneFest 2011 with a VIP ticket in your hand though. The choice is yours! You can check out all of Excl's Top Tip videos over on our YouTube channel.
Paul M
The RuneFest Team
Ad blocker interference detected!
Wikia is a free-to-use site that makes money from advertising. We have a modified experience for viewers using ad blockers

Wikia is not accessible if you've made further modifications. Remove the custom ad blocker rule(s) and the page will load as expected.