Greetings, adventurer.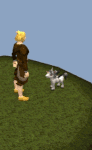 This week, I present two new loyal companions to accompany you on your adventures across Gielinor: Dawn and Dusk, your new pet unicorns!
Dawn is the more serene of the two; elegant and noble. Interacting with Dawn causes spectral energy to emanate from her horn and hooves, fuelling a small – and indeed, charming – demonstration of flight.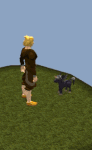 A fiery personality defines Dusk. Youthfully boisterous, Dusk's emote sees roaring flames sprout from his hooves and project him into the air, fire streaming from his horn.
Furthermore, not only are these marvellous creatures 100% loyal to you, but their manes, tails and wings are recolourable to complement your own style.
Both unicorns are available now so please do visit Solomon's General Store for a closer look. If you would like more RuneCoins, you can redeem Bonds in-game. Alternatively, you can purchase additional RuneCoins here, or by clicking 'Buy RuneCoins' inside my store.
Until next time.
Solomon
The free item for members is currently the Revolutionary Mask.
Ad blocker interference detected!
Wikia is a free-to-use site that makes money from advertising. We have a modified experience for viewers using ad blockers

Wikia is not accessible if you've made further modifications. Remove the custom ad blocker rule(s) and the page will load as expected.