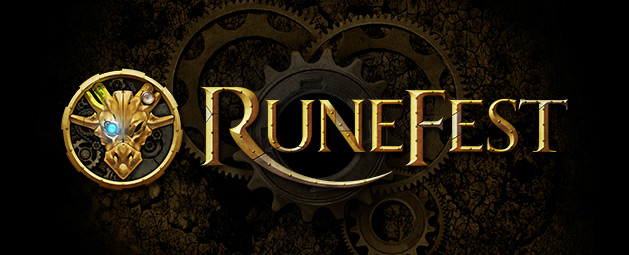 Watch the RuneFest Live Stream here on the embedded player, or head over to our Twitch Channel.
Here's the full schedule:
All times are UTC – as per the in-game clock.
As well as these key moments, the stream will be packed with spot interviews, chat with RuneFest attendees, and a healthy helping of surprises. You won't want to miss a minute of this epic event.
If you're at RuneFest itself, keep an eye out for Mod Rory and his roving camera - he'll be chatting to RuneFest goers and to JMods behind the scenes, broadcasting on his Periscope channel.
---
Enjoy!
Whether you'll be joining us for the stream, or in person, have fun!
The RuneScape Team
Ad blocker interference detected!
Wikia is a free-to-use site that makes money from advertising. We have a modified experience for viewers using ad blockers

Wikia is not accessible if you've made further modifications. Remove the custom ad blocker rule(s) and the page will load as expected.