This year we wanted to try something different with our RuneFest item and open it up to you guys to design what that item could be, the only stipulation being that it needed to be a piece of Headgear. Boy did you guys come up with some interesting ideas!
We had just under 600 entries with ideas ranging from replicas of the helmet from Gladiator, through to hats made of pure fire with dragons dancing around them! We got our best judges to search your entries in order to find and winner, and here it is...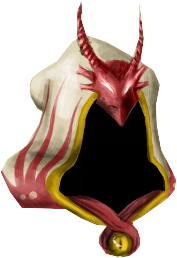 This amazing RuneFest Hood made by Marikdebie will be making its debut appearance at this year's RuneFest! Not only will Marikdebie get his hands on an in game version of his creation, we'll also be sending him a pair of tickets to RuneFest, covering both days and the epic Halloween party!
This item will only be available at this year's RuneFest, an epic real world celebration of all things RuneScape! Tickets are going faster than a Chinchompa on a moped so make sure you don't miss out! RuneFest will be taking place at Old Billingsgate in London UK on Saturday the 29th October – Sunday 30th October. Buy your ticket today at www.RuneFest.com. It's going to be Runetastic!
Mod Crow
Community Team
Ad blocker interference detected!
Wikia is a free-to-use site that makes money from advertising. We have a modified experience for viewers using ad blockers

Wikia is not accessible if you've made further modifications. Remove the custom ad blocker rule(s) and the page will load as expected.