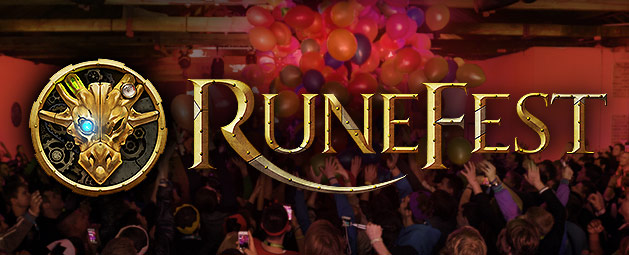 The demand for tickets to RuneFest 2015 has been astounding, and we've sold out in record time – Bonds and money sales alike.
Huge thanks to everyone who bought tickets. We'll see you at the event - October 3rd can't come soon enough!
Sorry to anyone hoping to get ticket who missed out this time. Tickets won't be on sale at the door, but we will be live streaming the whole event over on our Twitch channel, so you'll be able to see all the reveals, panels and events as they happen.
Zemomarks are still available to buy with Bonds, and anyone attending who needs help with flights is still welcome to contact us at flights@runefest.com.
The RuneScape Team
Ad blocker interference detected!
Wikia is a free-to-use site that makes money from advertising. We have a modified experience for viewers using ad blockers

Wikia is not accessible if you've made further modifications. Remove the custom ad blocker rule(s) and the page will load as expected.