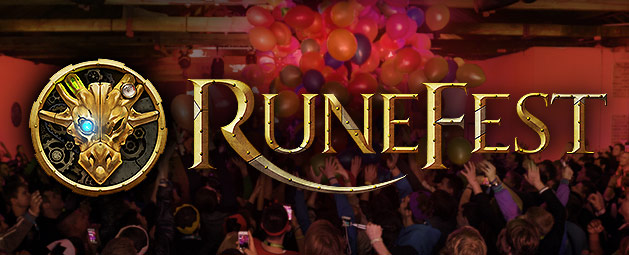 RuneFest 2015 kicks off in just a few days' time on the 3rd of October, and we're live streaming the whole event. Here's everything you need to know.
---
Live Stream | 09:00 Game Time
If you couldn't make it to RuneFest this year, there's no reason to miss out on the big reveals and events.
We'll be streaming the action throughout the day via our Twitch channel. Kicking off at 09:00 UTC (game time), it's the place to be if you want the biggest RuneFest news as soon as it hits.
The stream will cover the following big events:
All times are UTC – as per the in-game clock.
As well as these key moments, the stream will be packed with spot interviews, chat with RuneFest attendees, and a healthy helping of surprises. You won't want to miss a minute of this epic event.
---
See You There!
It's almost time for all of you to join us for the ultimate RuneScape-shaped celebration. Whether you'll be joining us for the stream, or in person, we can't wait to share what we've got in store with you.
The RuneScape Team
Ad blocker interference detected!
Wikia is a free-to-use site that makes money from advertising. We have a modified experience for viewers using ad blockers

Wikia is not accessible if you've made further modifications. Remove the custom ad blocker rule(s) and the page will load as expected.