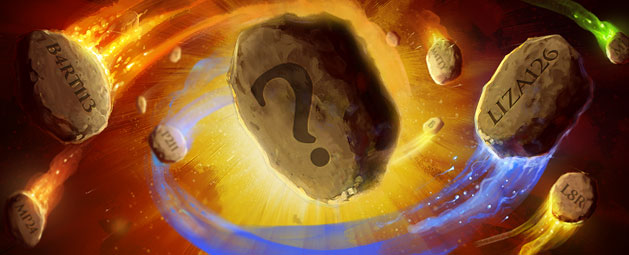 Sometimes, it's just time for a change, and very soon the perfect opportunity will arise to refresh your RuneScape identity.
From 13th March, we'll be releasing the character names of inactive accounts. If there's a name that you've had your eye on for some time, this could be your chance to claim it as your own!
We'll be releasing a letter a day, starting with the letter A. Numbers will be released together on one day.
When each name release happens, it'll be announced on social media channels – follow us on Facebook, Twitter, Reddit and the RuneScape forums, and keep an eye out for your letter!
To claim a name, you must be a RuneScape member, and can do so in-game via the Summary tab of the Hero interface, or by logging into the Account section of the website and finding the Change Character Name tab. We recommend changing your name in-game whenever possible.
If you've changed your name recently, don't forget that you can remove the time limit with a Bond.
Any questions, or need help? Visit our Support Centre.
Please note, for this name release we will not be publishing a list of names that will be released.
The RuneScape Team
Ad blocker interference detected!
Wikia is a free-to-use site that makes money from advertising. We have a modified experience for viewers using ad blockers

Wikia is not accessible if you've made further modifications. Remove the custom ad blocker rule(s) and the page will load as expected.