Tuesday 12th April saw RuneScape's biggest nod to the clan community yet thanks to the launch of a host of clan tools, a clan dedicated area, clan forums, clan pages, the ability to create in-game mottos... the list goes on.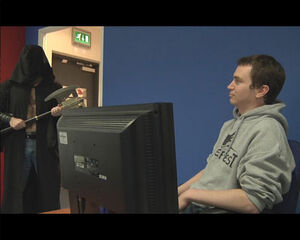 A couple of days before the launch, Mod's Nexus and Paul M were joined by a threatening looking guy with an axe to run through the update, to look at what's what and provide the worst pun known to humankind since Easter was described as an 'eggsellent day'. You can watch the details of the update along with that top punnage by clicking on the image above or by going directly to the official RuneScape YouTube channel.
Community Management
Ad blocker interference detected!
Wikia is a free-to-use site that makes money from advertising. We have a modified experience for viewers using ad blockers

Wikia is not accessible if you've made further modifications. Remove the custom ad blocker rule(s) and the page will load as expected.