We've two great examples of community driven content for you today as we launch the February edition of the Gielinor Globe and our latest community video featuring the winner's of last week's Wilderness Top Tips competition.
This month's Gielinor Globe newsletter has our scariest Caption Competition to date, the latest installment of Quiz Quest, Mod Hohbein's got a competition round up and there are some nice money making ideas that show you don't need to be PK-er to make a killing when it comes to the Wilderness.
To get stuck in, pull up a coffee, pour yourself a chair and click here.
Talking of competitions and the Wilderness, today we launch a video that showcases the winners of last week's Wilderness Top Tips competition. We had thousands of entries, so finding just ten that we could cram into three minutes of helpful Wilderness tips was hard work. We struggled through though and with a little help from a few familiar faces, we bring you Ten Top Tips for the Wilderness.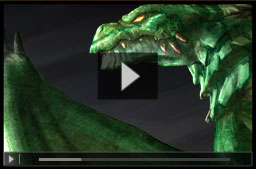 Massive congratulations go out to all ten top tipsters who each receive a T-shirt from our new Jagex Store.
1 day to go! Woohoo!
Mod Paul M and Mod Jon H
Community Management
Ad blocker interference detected!
Wikia is a free-to-use site that makes money from advertising. We have a modified experience for viewers using ad blockers

Wikia is not accessible if you've made further modifications. Remove the custom ad blocker rule(s) and the page will load as expected.