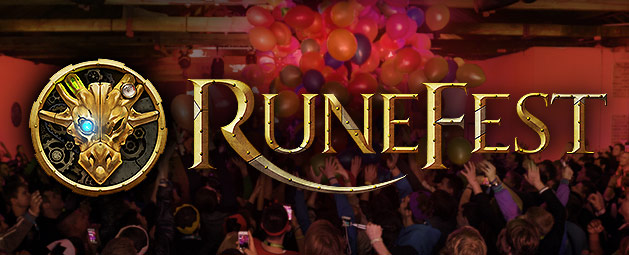 Use your in-game wealth to come to RuneFest - the RuneScape event of the year - for free!
RuneScape Bonds can now be redeemed to buy RuneFest tickets, hotel accommodation, Zemomarks (spending currency) – even flights to the UK.
---
How to Pay with Bonds
For tickets, hotel rooms and Zemomarks, simply head into game and click on your Bonds. Please note that Old School Bonds cannot be used for this.
Then, choose the package you want:
1 RuneFest Ticket | 35 Bonds – All-day access to the event
15 Zemomarks | 1 Bond – equivalent to £3 spending money
75 Zemomarks | 5 Bonds - equivalent to £15 spending money
150 Zemomarks | 10 Bonds - equivalent to £30 spending money
Twin Hotel Room – 2nd October | 55 Bonds - Stay at the Tower hotel the night before RuneFest
Twin Hotel Room – 3rd October | 55 Bonds - Stay at the Tower hotel the night after RuneFest
When this is done, you'll receive an email confirming your order to your account's registered email address. Then, within 2 working days, we'll send you a code to redeem on the RuneFest ticket site to finalise your order.
If you'd like to use Bonds to pay for a flight, you'll need to contact us to organise it. Simply email flights@runefest.com with the following information:
The airport you will be travelling from
The date you would like to fly to the UK
The date you would like to leave the UK
Then we'll get back to you and let you know how we can help.
---
If you'd prefer to pay for your ticket with real-world currency, hurry over to our Eventbrite page – they're selling out fast! £99 plus a small booking fee gets you all-day access to the event. There's plenty of travel and accommodation info over on the RuneFest website, too.
RuneFest 2015's going to be a cracker. However you choose to do so, get your tickets now! We can't wait to hang out with you all and show you what's coming up in another year of RuneScape.
Any questions? Take a look at the FAQ.
The RuneScape Team
Ad blocker interference detected!
Wikia is a free-to-use site that makes money from advertising. We have a modified experience for viewers using ad blockers

Wikia is not accessible if you've made further modifications. Remove the custom ad blocker rule(s) and the page will load as expected.