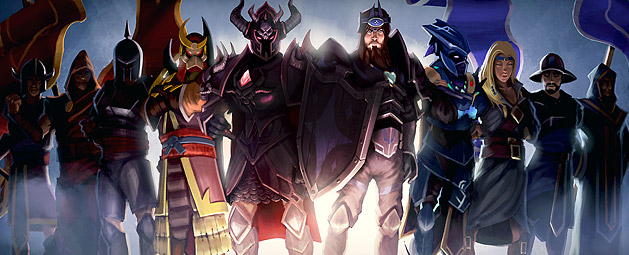 2014's Clan Cup has begun! It's time for the cream of the clan crop to show what they're made of, in competitions encompassing all of RuneScape: combat, questing and skilling.
With more than 400 entries and rising, this Clan Cup's already looking like a doozy. Registration for the three main cups and the first mini cup may be closed, but it's not too late to get in on the action.
Head over to the Clan Cup forum for full details, including plenty more competitions for you and your brave clannies to enter.
Good luck everyone, and may the best clan win!
The RuneScape Community Team
Ad blocker interference detected!
Wikia is a free-to-use site that makes money from advertising. We have a modified experience for viewers using ad blockers

Wikia is not accessible if you've made further modifications. Remove the custom ad blocker rule(s) and the page will load as expected.