Clan Citadels is set to be our biggest update of the year so far, so it's only fitting that our Clan Citadels Dev Blog is one of the most detailed yet. Take a whistle-stop tour through the Citadels with each area's respective developer, giving you the full story of the new content, which will arrive on the 26th of July. Mod Chihiro, Mod Edam, Mod Maz, Mod Roderick and Mod Ash have each written about their aims for the content, and there's even more concept art for you to see. The Dev Blog can be read here.
We've also produced a trailer including the first in-game footage of the new Citadels. This gives a great idea of the vast scope and epic scale of what will be possible, so take a look right away: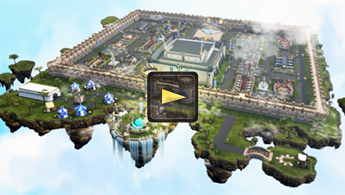 The RuneScape Team
Ad blocker interference detected!
Wikia is a free-to-use site that makes money from advertising. We have a modified experience for viewers using ad blockers

Wikia is not accessible if you've made further modifications. Remove the custom ad blocker rule(s) and the page will load as expected.