Over the past year, we've been keeping a rather large secret. We have been working on a complete graphical rework of RuneScape, which is looking truly spectacular. There's no need to take our word for it: look at the images below and see for yourself.
As you know, we currently offer 'High Detail' and 'Low Detail' modes. We plan on adding a new and optional detail mode, bringing you accelerated higher quality graphics. This will be in addition to the existing detail modes, as they will remain unchanged.
As if the improvements below weren't enough, an optional fullscreen version of RuneScape is due at the same time. This will let you play at a resolution of your choice, and it also supports widescreen monitors. We think you'll agree, the future of RuneScape is looking very good indeed....
Before:
After: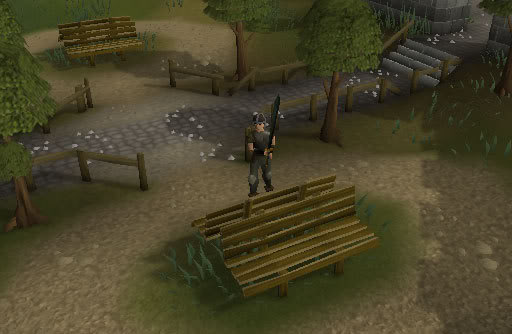 Expect more to be revealed in a
Development Diary
, later this month.
Ad blocker interference detected!
Wikia is a free-to-use site that makes money from advertising. We have a modified experience for viewers using ad blockers

Wikia is not accessible if you've made further modifications. Remove the custom ad blocker rule(s) and the page will load as expected.