Throw Tomato is an emote that can only be performed while sitting in the audience while in the theatre of a clan citadel.  
It is also possible to throw a pair of underwear with this emote, although this is uncommon. They are a white pair of pants with light blue trim.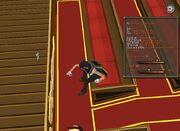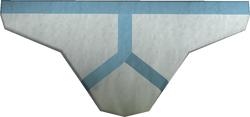 On stage
Audience (sitting)
Ad blocker interference detected!
Wikia is a free-to-use site that makes money from advertising. We have a modified experience for viewers using ad blockers

Wikia is not accessible if you've made further modifications. Remove the custom ad blocker rule(s) and the page will load as expected.