Tele Group Fishing Guild
Discuss

0
22,497pages
on this wiki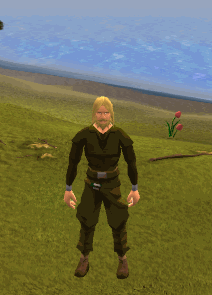 Tele Group Fishing Guild teleports the caster along with anyone within a 3x3 square area (including those standing upon the player's square) outside the door of the Fishing Guild. Players must have Accept Aid turned on in order to be teleported by this spell. If there is no one in the 3x3 grid with "accept aid" on then only the caster will be teleported. As with all Lunar Magicks spells, the quest Lunar Diplomacy must be completed to cast this spell.
Remember, you cannot use Ancient Magicks or Standard spells if you are using Lunar Spells.
Spell Costs
Runes
Cost
10 3 3
 

1,053

Staff
Cost
3 3
 

933




Combination runes
Cost
N/A
N/A
Baba Yaga used this spell to save herself and her companions in a flashback during Glorious Memories from Nial Swiftfling.
Due to a hidden update on 4 April, the amount of water runes required has changed from 14 to 10.
Lodestone Network Home Teleport

| | |
| --- | --- |
| Free-to-Play | Lumbridge • Draynor Village • Edgeville • Al Kharid • Falador • Port Sarim • Varrock |
| Members | Lunar Isle • Ardougne • Yanille • Seers' Village • Catherby • Burthorpe • Taverley • Bandit Camp |

Basic magics

| | |
| --- | --- |
| Basic teleports | Mobilising Armies Teleport • Varrock • Lumbridge • Falador • House • Camelot • Ardougne • Watchtower • Trollheim • Ape Atoll |
| Teleport other | |
| Teleport tablets | Ardougne • Camelot • Falador • Lumbridge • House • Varrock • Watchtower • Rimmington • Taverley • Pollnivneach • Rellekka • Brimhaven • Yanille • Trollheim |

Lunar spells

| | |
| --- | --- |
| Single teleports | Ourania • Moonclan • Waterbirth • South Falador • Barbarian Outpost • North Ardougne • Port Khazard • Fishing guild • Catherby • Ice Plateau • Trollheim |
| Group teleports | Moonclan • Waterbirth • Barbarian Outpost • Port Khazard • Fishing guild • Catherby • Ice Plateau • Trollheim |

Ancient Magicks

Paddewwa • Senntisten • Kharyrll • Lassar • Dareeyak • Carrallangar • Annakarl • Ghorrock

Moving-over-distance Spheres

Dorgesh-kaan sphere • Goblin village sphere • Plain of mud sphere • Bandos throne room sphere

Runecrafting teleport tablets

Air • Mind • Water • Earth • Fire • Body • Cosmic • Chaos • Astral • Nature • Law • Death • Blood • Runecrafting Guild

Teleport scrolls

Miscellania • Lumber yard • Bandit camp • Nardah • Phoenix lair • Tai Bwo Wannai

Discontinued Teleports

Bounty Locate • Edgeville Home Teleport • Lunar Home Teleport
Teleport

Lunar Home • Ourania • Moonclan • Waterbirth • South Falador • Barbarian Outpost • North Ardougne • Khazard • Fishing guild • Catherby • Ice Plateau • Trollheim

Group Teleport

Tele Group Moonclan • Tele Group Waterbirth • Tele Group Barbarian • Tele Group Khazard • Tele Group Fishing Guild • Tele Group Catherby • Tele Group Ice Plateau • Group Teleport to Trollheim

Skill-related

Bake Pie • Cure Plant • Fertile Soil • Humidify • Hunter Kit • Magic Imbue • Make Leather • Remote Farm • Spiritualise Food • Superglass Make • String Jewellery • Plank Make • Tune Bane Ore

Healing or Curing

Cure Other • Cure Me • Cure Group • Dream • Heal Other • Heal Group

Sharing
Others

Disruption Shield • Monster Examine • NPC Contact • Repair Rune Pouch • Spellbook Swap • Stat Spy • Vengeance Other • Vengeance • Vengeance Group • Borrowed Power

Removed

Energy Transfer