Tai Bwo Wannai Teleport scrolls are obtained from all levels of Treasure Trails clues. The scroll is destroyed when used and teleports the player to Tai Bwo Wannai.
They provide the closest teleport to the calquat patch in Tai Bwo Wannai. They can also be used for faster access to Brimhaven Dungeon if the player does not have a POH in Brimhaven or access to the Karamja lodestone. It is also another quick way to get to the harpie bug swarms if the player has them for a Slayer assignment.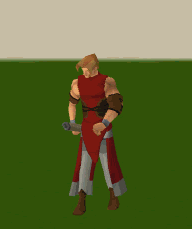 Drop sources
Edit
This list was created dynamically. For help, see the FAQ.
To force an update of this list, click here.
For an exhaustive list of all known sources for this item, see here.
| Source | Combat level | Quantity | Rarity |
| --- | --- | --- | --- |
Disassembly
Edit
Ad blocker interference detected!
Wikia is a free-to-use site that makes money from advertising. We have a modified experience for viewers using ad blockers

Wikia is not accessible if you've made further modifications. Remove the custom ad blocker rule(s) and the page will load as expected.