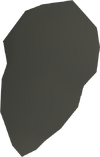 Suqah leather is obtained by tanning suqah hide at Rimae Sirsalis for 100 coins per hide. These hides, when used with a thread and needle, can be used to create lunar torsos, lunar legs, lunar boots, and lunar gloves. After one has finished the Lunar Diplomacy quest, they cannot craft lunar equipment from suqah leather. If one loses some of their lunar equipment, one can recover them from the Oneiromancer. This item can be considered useless after the quest.
Disassembly
Edit
Armour
Weapons
Jewellery
 Amulet
Other
 Ore
 Bar
 Suqah leather

Cosmetic

Helm
Torso
Legs
Gloves
Boots
Cape
Ad blocker interference detected!
Wikia is a free-to-use site that makes money from advertising. We have a modified experience for viewers using ad blockers

Wikia is not accessible if you've made further modifications. Remove the custom ad blocker rule(s) and the page will load as expected.