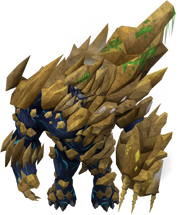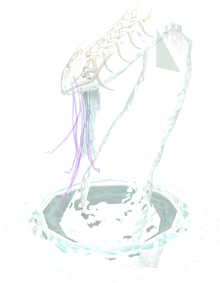 The Strongest monster in RuneScape (based on combat level) is currently tied between Vorago and Yakamaru, both with a combat level of 10,000. Although the Ferret of Doom and its friends are portrayed as having a combat level of 9001, they are not included as they are not actually fightable monsters and only appear to have those levels due to Thok's phobia of ferrets. Likewise, Dungeoneering bosses are not counted, because their combat level can significantly vary between individuals and teams.
Past record holders
Overall strongest monster past record holders
For more information on the monsters, please see their individual pages listed above by clicking on the links.
Free-to-play strongest monster past record holders
Quest monster past record holders
Top 10 strongest monsters
Notes