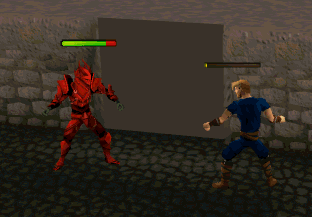 Strike spells are the weakest elemental group of magic combat spells in the standard spellbook. Elemental staves can be used to cover the costs of these spells. These are free-to-play spells.
Using strike spells is one of the only ways to damage Salarin the Twisted. When these spells are used against him, each spell has a higher maximum damage level that corresponds to the respective Bolt level spell.
Spell
Requirement
Runes
Base damage
Cost
 Air Strike
1
1
48 - 153

44

coins
 Water Strike
5
11
48 - 211

66

coins
 Earth Strike
9
11
86 - 268

64

coins
 Fire Strike
13
11
124 - 326

135

coins
Ad blocker interference detected!
Wikia is a free-to-use site that makes money from advertising. We have a modified experience for viewers using ad blockers

Wikia is not accessible if you've made further modifications. Remove the custom ad blocker rule(s) and the page will load as expected.