The stone tablet is an item found in Lamistard's Tunnels during The Curse of Arrav. Lamistard was a Mahjarrat who died in the fourth age, and tunneled to get closer to the mahjarrat's ritual stone before being caught and sacrificed in the ritual.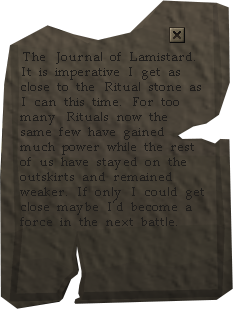 Disassembly
Edit
Ad blocker interference detected!
Wikia is a free-to-use site that makes money from advertising. We have a modified experience for viewers using ad blockers

Wikia is not accessible if you've made further modifications. Remove the custom ad blocker rule(s) and the page will load as expected.