Starlight ore
Discuss

17
25,977pages
on this wiki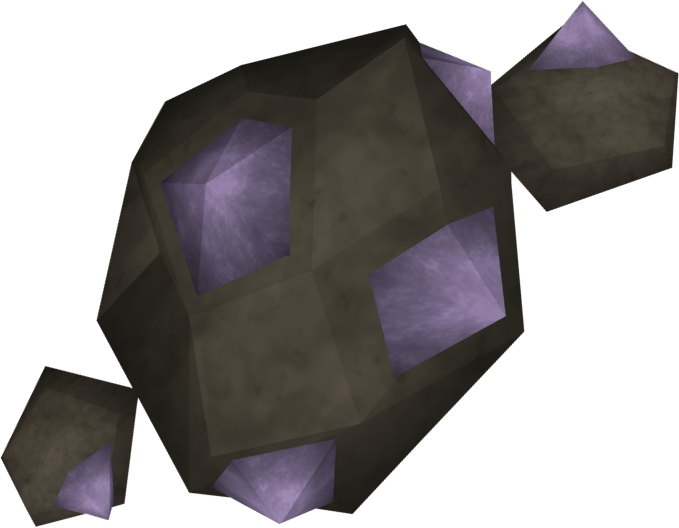 Starlight ore is an ore which was obtainable through Mining and the Squeal of Fortune from 26 April 2013 to 6 May 2013.[1] It appears in quantities of 906 - 1100 ores as a "common" reward in the Squeal of Fortune that has a set coin convert value of 500 regardless of the amount. It has recently been discontinued.
It is a component for forging starfire weapons. To forge a starfire weapon 10,000 starlight ores and starfire sword, bow, or staff blueprints are required. Starfire weapons are in turn needed to create starfury weaponry. The player may speak to Ivar of the Artisan's Workshop to find out more about creating starfire and starfury weaponry.
Starlight ore can be obtained from mining any ore, with higher level ores providing more starlight ore. The amount of Starlight ore received while mining ranges from 20 - 51. Starlight ore can also be received when mining in the Lava Flow Mine. The most efficient way to collect the ore without the use of Squeal of Fortune is by accessing the Living Rock Caverns and mining Concentrated gold rocks, where decent amounts can be found within a short period of time.
Players may exchange starlight ore for Mining or Smithing experience through Ivar. Each ore yields varied experience depending upon the player's Mining or Smithing level so it is highly recommended that you check your experience gain by exchanging one ore. Each ore will give you 5 mining exp. If your Smithing level is 80+ a total of 5 experience will be received per ore. The maximum exchange per day to Ivar is 20,000 ore.
You will be unable to receive Starlight Ore after 6 May 2013. Starlight ore will disappear from your inventory on the 20 May 2013. You will receive a warning the week before.
Starlight ore can only be traded from player to player; it cannot be sold on the Grand Exchange.
References
Edit