Spider silk robes
Discuss

3
27,293pages on
this wiki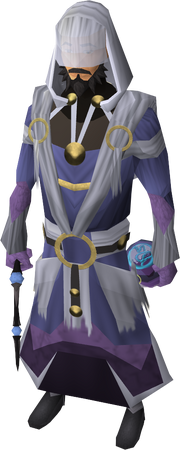 Spider silk robes are magical robes available for all players, requiring 20 Defence to wear, except of Spider wand and Spider orb that require 20 Magic. They are crafted from spider silk. They are the best magic robes that can be created by free players by crafting. It requires 9 pieces of spider silk to make a full set spider silk armour set, or 13 pieces of spider silk if one wants the full spider silk armour set (9 pieces) plus the spider wand (2 pieces) and the spider orb (2 pieces). One requires a crafting level of 24 to make the spider silk armour set, a crafting level of 25 to make the spider orb, and a crafting level of 26 to make the spider wand.
Spider silk Grand Exchange cost
Spider silk hood
 

334

[view]
Spider silk robe top
 

664

[view]
Spider silk robe bottom
 

503

[view]
Spider silk gloves
 

59

[view]
Spider silk boots
 

119

[view]
Spider wand
 

88

[view]
Spider orb
 

116

[view]
Total price
 1,883
[view]
•
[talk]
Components
Edit
Equipment Bonuses
Edit
All of the examine quotes for this set except for the Spider orb are references to Spider-Man.
 It has long been known that Spider web strands have the same tensile strength as steel In real life, it is not a coincidence that spider silk armour is the same level as steel armour.