Sparky is a squirrel who can be found in the The Poison Arrow pub, and can be talked to by players who have achieved level 70 or above in Summoning. Sparky's leg was injured when he was accidentally hit by a stray arrow fired by Geoff. Geoff now looks after him and gave him a special arrow to use as a crutch. Sparky will be seen occasionally dodging one of Geoff's stray arrows.
In the RuneScape Quiz #5, the seventh question was "Who, or what, is "Sparky"?" Most of the votes went to this little squirrel.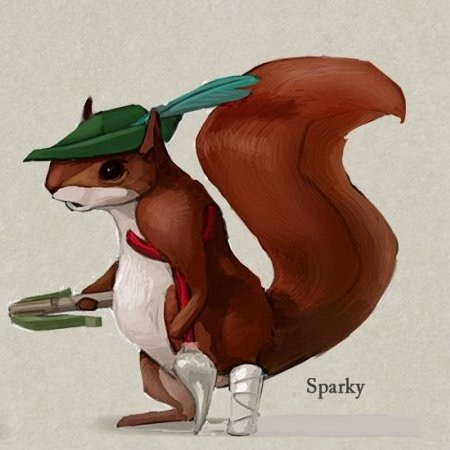 Ad blocker interference detected!
Wikia is a free-to-use site that makes money from advertising. We have a modified experience for viewers using ad blockers

Wikia is not accessible if you've made further modifications. Remove the custom ad blocker rule(s) and the page will load as expected.