Spare controls is an item which could be obtained during or after Monkey Madness by searching the crate near the Reinitialiasation Panel in the secret Gnome glider hangar. However, since the second gnome graphical update, searching the crate merely produces a "nothing interesting happens" message.
They are the spare controls for the hangar reinitialisation during the quest. When viewed, they essentially provide the completed solution of the sliding panel that needs to be completed during Monkey Madness.
This item was once tradeable, but this was changed since the obscurity of this item meant that it was likely to be used in scams.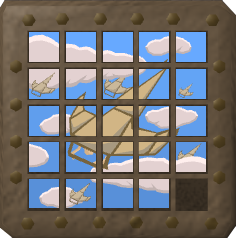 Ad blocker interference detected!
Wikia is a free-to-use site that makes money from advertising. We have a modified experience for viewers using ad blockers

Wikia is not accessible if you've made further modifications. Remove the custom ad blocker rule(s) and the page will load as expected.