For the woman that appears when using the Round of Applause emote, see
Sophie
.

Sophie was a young girl who fell into the river near Taverley and couldn't swim. She was saved by the player during the Troll Warzone tutorial. She clung to a rock until an adventurer made a rope arrow and fired it into the rock so she could climb back to shore. Her mother is Olga.
Sophie was removed from the game with the A Shadow over Ashdale update.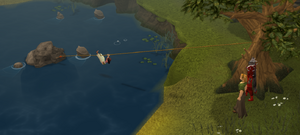 NPCs
Items
Locations
Music
Related quests
Ad blocker interference detected!
Wikia is a free-to-use site that makes money from advertising. We have a modified experience for viewers using ad blockers

Wikia is not accessible if you've made further modifications. Remove the custom ad blocker rule(s) and the page will load as expected.