Shade Spirits are cremated versions of shades in the Shades of Mort'ton minigame. They are created by using shade remains on the pyres and then lighting them with pyre logs. The Shade Spirit will float into the air, rewarding the player with Prayer experience and a key or coins.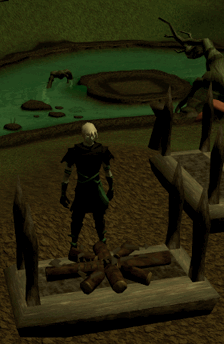 NPCs

Ghosts
Zombies

| | |
| --- | --- |
| Pirate quest series | |
| Others | |

Skeletons
Other
Ad blocker interference detected!
Wikia is a free-to-use site that makes money from advertising. We have a modified experience for viewers using ad blockers

Wikia is not accessible if you've made further modifications. Remove the custom ad blocker rule(s) and the page will load as expected.