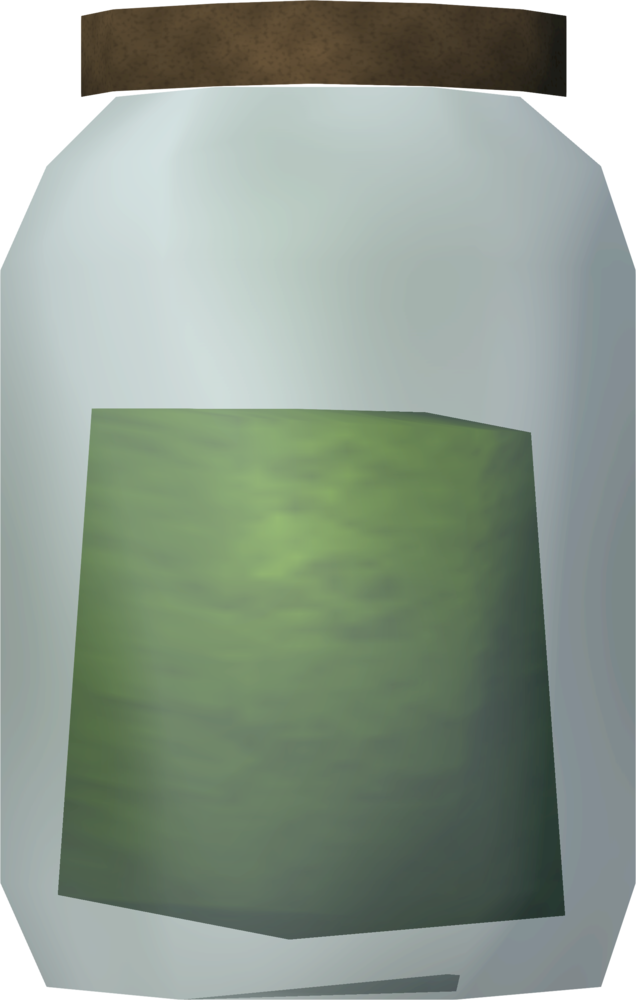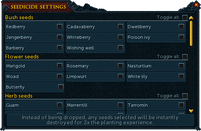 Seedicide is an item that automatically destroys selected seeds dropped by monsters in combat, in exchange for double the experience the player would normally receive from planting the seeds in a Farming patch. Pickpocketing NPCs that have seeds on their loot table does destroy seeds, but gives no farming experience for doing so. It will destroy seeds that the player does not have the level to plant, however no farming experience will be rewarded.
It can be earned either through playing Cabbage Facepunch Bonanza or buying it from Stanley Limelight. It costs 2200 Renown points from the Quartermaster or 360 thaler from Stanley Limelight Traders.
Seedicide may also be placed on the tool belt after buying the ability from a Slayer master for 500 slayer reward points.
Suggested monsters
Edit
Bush seeds
Edit
Flower seeds
Edit
Herb seeds
Edit
Hops seeds
Edit
Vegetable seeds
Edit
Fruit tree seeds
Edit
Tree seeds
Edit
Herblore Habitat Seeds
Edit
Other seeds
Edit
Ad blocker interference detected!
Wikia is a free-to-use site that makes money from advertising. We have a modified experience for viewers using ad blockers

Wikia is not accessible if you've made further modifications. Remove the custom ad blocker rule(s) and the page will load as expected.