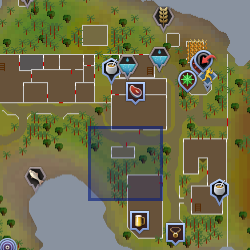 Sandy Sand Co. is the company which owns all the sandpits in RuneScape. Sandy is the leader of the company, with his base in Brimhaven. His company comes into focus during The Hand in the Sand and Back to my Roots quests.
Leader
Workers
Related
Ad blocker interference detected!
Wikia is a free-to-use site that makes money from advertising. We have a modified experience for viewers using ad blockers

Wikia is not accessible if you've made further modifications. Remove the custom ad blocker rule(s) and the page will load as expected.