Join the RuneScape Wiki
Common Trade Index
119.02 

 +0.58
Opinion poll
What's your favourite update of the year so far?
Results of the previous poll
What part of the upcoming release of Menaphos are you most looking forward to? (794 votes)
Delving into a new Slayer dungeon and training to level 120 —

37.3%

296
Finding out more about the city's lore in new quests —

36%

286
Training with additional mid-level skilling resources —

20.4%

162
Navigating the labyrinths of the Shifting Tombs minigame —

6.3%

50
Featured image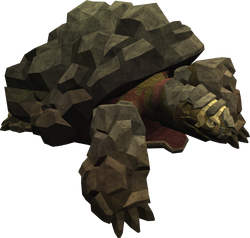 One of the mighty Guardians of Guthix, able to kill pests as easy as squashing a bug with your toe.
Ad blocker interference detected!
Wikia is a free-to-use site that makes money from advertising. We have a modified experience for viewers using ad blockers

Wikia is not accessible if you've made further modifications. Remove the custom ad blocker rule(s) and the page will load as expected.