26,385 articles since 8 April 2005.
2 October 2014
Common Trade Index
131.31 

 -0.98
Featured image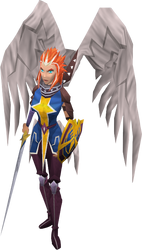 Commander Zilyana
The last of the graceful Icyene.
More featured images...
Opinion poll
How do you grade Mark Gerhard's tenure as CEO of Jagex (2009-2014)?
Results of previous poll:
Total votes: 1,742
What content should the wiki focus on next?
Skill training guides —

66.3%

1155
Random items few have —

12.4%

216
Monster strategies —

9.6%

167
Monster strategies —

3.8%

67