Join the RuneScape Wiki
Common Trade Index
111.89 

 +0.90
Opinion poll
How interested are you in alternative competitive game modes such as Dimension of Disaster?
Results of the previous poll
Are you currently a member of a clan? (1,050 votes)
I am currently in a clan —

62.3%

654
I have never been in a clan —

19.6%

206
I am not in a clan right now, but I have been in the past —

18.1%

190
Featured image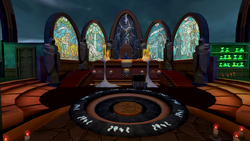 Where Harold the Grim Reaper is found during working hours.
Ad blocker interference detected!
Wikia is a free-to-use site that makes money from advertising. We have a modified experience for viewers using ad blockers

Wikia is not accessible if you've made further modifications. Remove the custom ad blocker rule(s) and the page will load as expected.