Opinion poll
What interface system do you use?
Results of a previous poll:
Total votes: 3,045
Do you edit the RuneScape Wiki?
No, but I might if there was something to do —

59.1%

1799
No, and I never will! —

22.9%

697
30 November 2015
Common Trade Index
102.32 

 +0.04
Featured image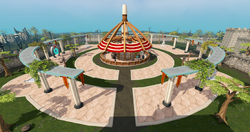 Grand Exchange
The ultimate place for merchants to gather and trade their wares.
More featured images...