24,904 articles since 8 April 2005.
12 March 2014
Common Trade Index
119.62 

 +0.30
Featured image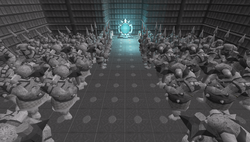 Bandos's throne room
Guarded by its everlasting army.
More featured images...
Opinion poll
What do you think of "Power to the Players"?
Results of previous poll:
Total votes: 1,489
Which Signature Hero are you the most like?