25,785 articles since 8 April 2005.
30 July 2014
Common Trade Index
130.63 

 -1.05
Featured image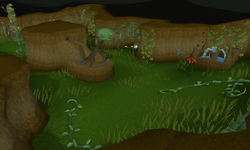 Nature Grotto
Solace can be found in the peace and silence of the grotto.
More featured images...
Opinion poll
What do you think about the Authenticator?
Results of previous poll:
Total votes: 5,768
Which combat mode do you use the most?
I don't do combat very much. —

3.5%

201