26,244 articles since 8 April 2005.
18 September 2014
Common Trade Index
137.18 

 +1.81
Featured image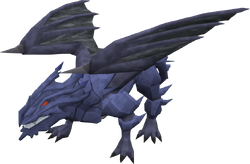 Mithril dragon
The metallic horror that has ended the lives of many adventurers.
More featured images...
Opinion poll
What is your opinion on the "Rate this page" tool?
Results of previous poll:
Total votes: 1,742
What content should the wiki focus on next?
Skill training guides —

66.3%

1155
Random items few have —

12.4%

216
Monster strategies —

9.6%

167
Monster strategies —

3.8%

67