Opinion poll
How would you rate the Invention skill from 1 (worst) to 5 (best)?
Results of a previous poll:
Total votes: 7,838
Do you meet the requirements to access the upcoming Invention skill?
6 February 2016
Common Trade Index
109.61 

 +0.68
Featured image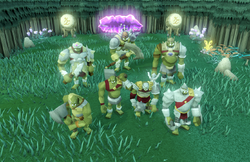 Battle at Orks Rift
The Fairy Mafia's army of orks preparing to take over Zanaris.
More featured images...