25,234 articles since 8 April 2005.
25 April 2014
Common Trade Index
126.76 

 +1.68
Featured image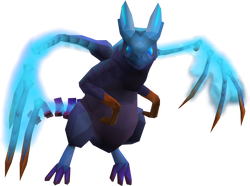 Greater dragon
One of many creatures that make their home within the Runespan.
More featured images...
Opinion poll
Which combat mode do you use the most?
Results of previous poll:
Total votes: 2,827
What do you think of "Power to the Players"?
It's great Jagex is showing they will listen. —

68.8%

1945
I don't think a polling system is good. —

18.1%

512
I wish there it was more dynamic input. —

6.8%

191
I wish we were deciding different things. —

4.8%

135
I'm completely indifferent. —

1.6%

44