Join the RuneScape Wiki
Common Trade Index
126.78 

 +1.46
Opinion poll
What would you like Jagex to focus most development time on in the second half of this year?
Results of the previous poll
What's your favourite update of the year so far? (1,352 votes)
Nex: Angel of Death —

12.2%

165
Back to the Freezer —

5.6%

76
Luck system rework —

26.8%

362
Featured image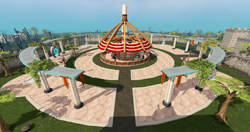 The ultimate place for merchants to gather and trade their wares.
Ad blocker interference detected!
Wikia is a free-to-use site that makes money from advertising. We have a modified experience for viewers using ad blockers

Wikia is not accessible if you've made further modifications. Remove the custom ad blocker rule(s) and the page will load as expected.