25,744 articles since 8 April 2005.
24 July 2014
Common Trade Index
133.21 

 -1.14
Featured image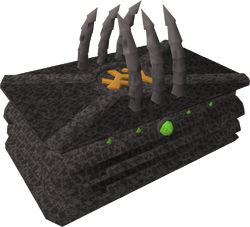 Bandos's strange box
The portal from the goblin realm to the Bandosian throne room.
More featured images...
Opinion poll
What do you think about the Authenticator?
Results of previous poll:
Total votes: 5,768
Which combat mode do you use the most?
I don't do combat very much. —

3.5%

201