RuneScape Netherlands
Discuss

0
22,530pages
on this wiki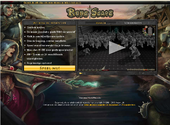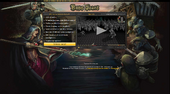 RuneScape Netherlands is the hinted Dutch version of RuneScape.
On 15 October 2008, Jagex created a thread on the RuneScape Forums stating Jagex's Netherlands affiliate has unveiled a new web page. While the entire page was in Dutch, all the links lead to the English website's corresponding link.
Also, as of 15 October 2008, a commercial can be seen on the Dutch television channel Jetix, which advertised the Dutch RuneScape. Due to the acquisition of Disney XD this commercial is no longer shown.
The thread though does hint at a Dutch version of RuneScape to be made in the future. It states "Please note that the game and website themselves are not available in Dutch. There are currently four language options: English, German, French and Brazilian Portuguese."
Another hint that Jagex is expanding into Dutch is that Arcanists - the largest and most popular FunOrb game - has now been released in Dutch.[1]
The RuneScape Official Forums also feature a special forum called "Dutch Community Forums". These are currently the only available language-only forums (as of 18 July 2011).
Moderators
Edit
Dutch community- and support moderators however have stated that there are currently no plans to translate runescape into Dutch. Source: Mod Max W (Dutch Billing Support) (NOTE: Jagex does not have any Dutch speaking moderators anymore, one of them left on 6 July 2011, the others left later.)
"Beste Stephan,
Bedankt voor je reactie.
Wij hebben al sinds een jaar Mod Aiko die de Nederlandstalige community beheert. Daarna zijn ik en Mod Davo erbij gekomen (half jaar geleden) om hem te ondersteunen. We hebben dus 3 Nederlandstalige Jmods hier. :)
Helaas zijn er nog geen plannen om RuneScape naar het Nederlands te vertalen. Dit heeft te maken met het feit dat Nederlandstalige spelers bijzonder goed Engels beheersen en met die versie overweg kunnen. Het is echter niet uitgesloten dat een vertaling eraan zal komen.
Ik ben blij dat ik je probleem snel heb kunnen oplossen.
Met vriendelijke groet, Mod Max W
Jagex Billing Support NL"
Translation
Edit
"Dear Stephan,
Thank you for your message.
The Dutch community has been managed by Mod Aiko for over a year now. Mod Davo and I joined him half a year ago, to support him. So currently we're up to 3 Dutch Jmods. :)
Unfortunately, there is no intention of translating the current version of RuneScape into Dutch. This is due to the Dutch community's proficiency in English, and the fact that they can cope with current installment. This doesn't mean that a full translation is ruled out.
I'm glad I could fix your problem swiftly.
Regards, Mod Max W
Jagex Billing Support NL"
In the fourth live Q&A session at 1:03:50, a question was asked about when RuneScape Spanish would be released. With this answer, it was also confirmed that RuneScape Dutch was in consideration.
References
Edit