The RuneScape Wiki app

Available on both Android and iOS, Wikia's official app provides access to all of the RuneScape Wiki's content on your mobile devices.
About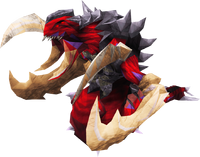 Searching for quest walkthroughs or trying to make money? Whether you're exploring the deepest dungeons, battling RuneScape's hardest bosses, or completing clue scrolls, the Wikia Fan App for RuneScape has you covered.
Wikia Game Guides are the ultimate apps for quick and easy access to useful, detailed information about all of your favorite games. Access constantly updated, highly accurate guides and walkthroughs created and maintained by a massive community of gaming experts.
Features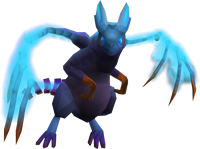 Explore and read. Browse categories curated by the RuneScape Wiki's adminstrators and rank them in trending order, while enjoying a clean reading experience.
Find and save. Search within the wiki and bookmark articles and sections of articles for offline viewing.
Customise. Increase and decrease text size, change fonts, switch between light and dark themes, and adjust brightness.
Download
Requires Android 4.0 and later or iOS 7.0 and later.
Ad blocker interference detected!
Wikia is a free-to-use site that makes money from advertising. We have a modified experience for viewers using ad blockers

Wikia is not accessible if you've made further modifications. Remove the custom ad blocker rule(s) and the page will load as expected.